Eccho Rights once again organized its traditional event on Day 1 at MIPCOM, this time at Majestic Hotel, where it presented the lineup for the new season and offered a relaxing space for networking with clients. On its return to Cannes, the company showcased a powerful catalog of dramas from Turkey, the Czech Republic, the Nordic countries and Asia.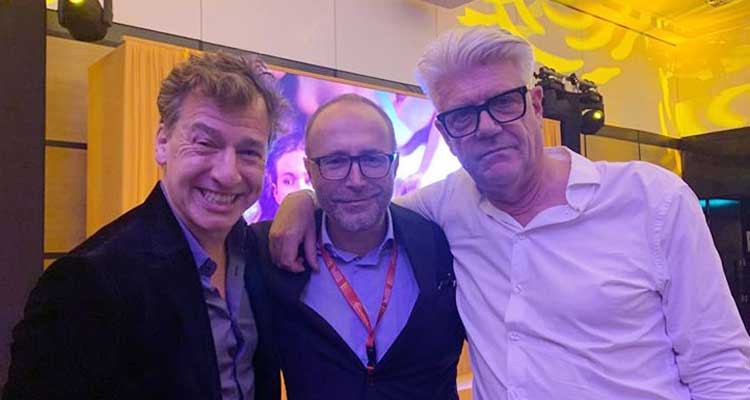 'The entire team is really happy to be here and this cocktail at the Majestic Hotel seems magical in this edition after the Covid crisis. We are happy to meet again and we are grateful that you see our content for the new season', opened the event Fredrik af Malborg and Nicola Söderlund, Managing Partners, Eccho Rights.
Attendees were aware in advance of the productions presented, which have been screened in other online markets and private events previously. Dramas from Turkey, Asia, the Nordic countries and, for the first time, a series from the Czech Republic, were presented together with some of their producers, such asFilip Bobinski, CEO of Czech' prodco Dramedy Productions, are highlighted.
Starting with the noir dramas, a new season of Honor (S1: 8x'45 – S2: 8x'45) and Threesome (8x'23), by Yellow Bird for Viaplay, were introduced. From Turkey, the executives promotedChrysalis (163x'45) from OGM Pictures, and from Korea, Highclass (16x'70), produced by tvN / CJ ENM (owner of Eccho Rights) and starred by one of the protagonists of Parasite, Cho Yeo-jeong .
Lastly, the Czech drama The Swap (13x'60) about a young couple and their son with Asperger's syndrome live a happy life, but when they register him for school, his parents realize that something is not right: their son's blood is not his parents'. «The series premiered this year on Česká Televize under the local title Kukačky and was a local hit winning the slot every week of broadcast with a share of more than 35%,» summed up its producer Bobinski.