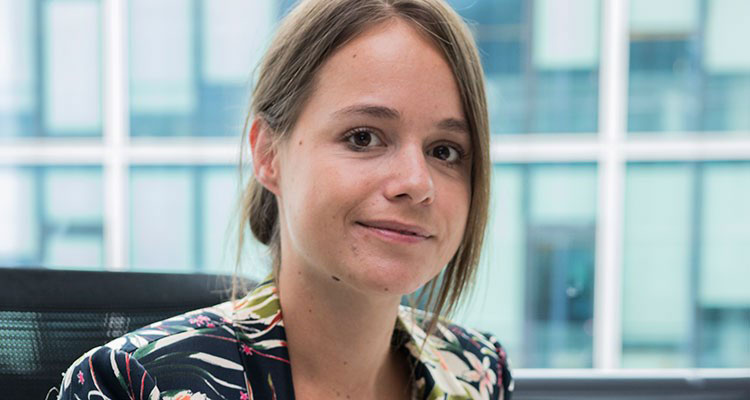 2020 was a good year in particular for French content, whose dramas stand out having penetrated new global markets during the pandemic, both in readymade and formats. Prensario interviewed Lauren Agostini of France TV Distribution to learn more about the international sales of the public company that manages a catalog of 8,000 hours of content.
According to the executive, the pandemic 'has not negatively affected sales', on the contrary, during the lockdown television has grown in audience, both linear and non-linear: 'There is a new desire in terms of content and, due to our attractiveness line up; we have been able to create some strong links and reach some important agreements. French fiction is exported well and in increasing volumes, and the launch of new global digital platforms is an important factor', she highlighted to Prensario.
France TV Distribution currently offers 8,000 hours of content. And each year, 400 hours are added in all genres: animation, fiction, documentary and film. 'We sell all genres but fiction and documentaries are the ones we export the most', said Agostini, who exemplified with the series Call my agent! (6x'52, Mon Voisin Production / Mother Production), which has shown that a French original can conquer the world as a can and format. It is currently broadcast in +150 countries and there are versions by Ay Yapim, The Agency, distributed by MADD Entertainment (Turkey) and another by ALSO and Forum Films with the participation of Quebecor Content (Canada), Les invisibles. «There are adaptations underway in India, China, Vietnam, Brazil and an English version in the USA / UK', she completed.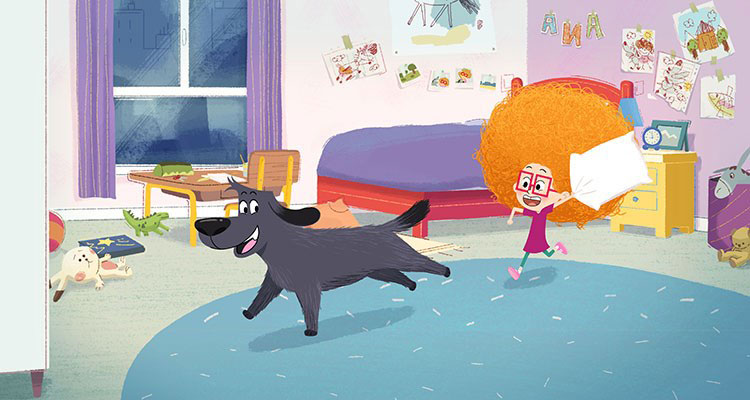 For the next edition of MIPTV, France TV Distribution presents new documentary, fiction and animation shows. 'French fiction is certainly in a great moment. This year, we have a very strong offering in dramas and our strategy to have a presence in all markets has not changed: keeping our content up-to-date is essential if we want to have a global presence', indicated the executive.
And she added about the fiction «Made in France»: 'Stalk S2 (10x'23, Silex Films) and Girlsquad (10x'22, Kelija Productions, Kabo family) are examples of these new more daring digital series made for a younger audience. But also Laetitia (6x'45, CPB Films and L'Ile Clavel) and Something to Hide (4x'52, Thalie Images). The former was selected for the Sundance Film Festival, and both achieved very high ratings this fall on French television, confirming the growing popularity of true-story programs'.
Other highlights are the new episodes by Cesar Wagner (3x'90, Incognita Films), Alex Hugo (18x'90, France tv studio), The Murder in and The Perfect Crimes (22x'52, Elephant / Ango / JLA / Episode Prod / France tv studio / GMT) and Bright Minds S2 (8x'52, JLA Productions), recommended Agostini.
Among the documentaries, historical ones stand out, with the Apocalypse (CC&C) collection, which is a great global success sold in +200 countries, and the new Apocalypse, front de l 'est (2x'52, CC&C), or science like Hubble, 30 years in Space ('90, Découpages). In animation, the Rabbids Invasion series (234x'7, Ubisoft Motion Pictures), sold in almost 160 countries; for 6-9 years, Disco Dragon (52x'13, Mondo TV), for preschoolers, Ana Pumpking (52x'5, Folimage / Les Armateurs).
'Most of our content is sold to Germany, Italy, and Spain. We want to continue developing in Europe, but also in Asia and Latin America. There is definitely room to grow in those markets. We know that there is a strong demand in the current pandemic and we have programs that can be applied to all targets and audiences', Agostini concluded.