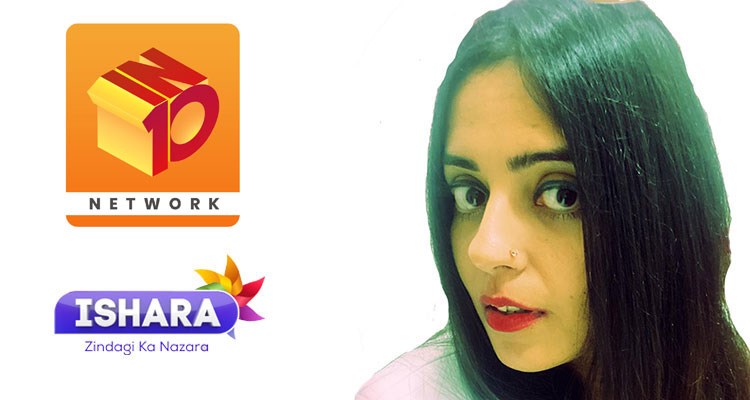 Led by Aditya Pittie, IN10 Media Network (India) is a parent company with a diverse business in the global media and content industry. Under this firm co-exist five channels in different genre, and two OTT in the digital space.
In the broadcast vertical, the company highlights five signals: EPIC, launched in 2014, is India's only infotainment platform offering India-centric premium content in the native Hindi-language; ShowBox, launched in 2019, is a 24-hour youth music channel which provides platform to independent music creators; Filamchi, launched in 2020, the channel hosts an extensive library of popular and blockbuster Bhojpuri films targeted towards the Bhojpuri speaking markets; Gubbare, launched in 2020, the network ventured into the kids' linear TV genre on Children's Day with a never-seen-before line-up of global animated series and movies in India; and Ishara, launched in 2021, is the latest offering from the network is a Hindi General Entertainment Channel, that offers a wide variety of shows covering a gamut of genres from family drama to love story, mythology to women-centric, and more.
While as for digital ecosystem, IN10 have two OTT: the well-know DocuBayplatform, launched with a huge success in 2019, caters to a niche audience with global documentaries from 170 countries; and EPIC ON, launched in 2014 and revamped in 2020, which showcases path-breaking shows, podcasts, games, movies from India.
Prensariointerviews Mansi Darbar, VP Ishara Network, strategy & development at IN10, to know more about the business vertical and the international strategies from the company. She explains that the program offer is leaded by line-up of mythological show like Paapnaashini Ganga; the crime-thriller FaraarKabTak; romantic-thriller Agni-Vayu; and two social dramas Humkadam, and Janani. 'Each of them is helmed by respected content creators, feature some of the most recognizable faces on Indian television, and bring a new perspective to storytelling', added.
'The differentiator for Ishara, in the GEC pay-TV market, is that it is a 2.0 version of shows on Indian television i.e. while the stories are fabricated with Indian, customs, beliefs, values, and system, they have a progressive arc which is relatable to today's linear TV audience', remaked.
The content and programming strategy is formed basically by 'creating differentiated content', said the exec. 'Each of our business verticals caters to different genres like factual, kids, general entertainment, movies. From mass to niche, our content and programming strategy has been a mix of acquired and original content comprising of regional movies, podcasts, global documentaries, telenovelas, animated series, and infotainment for varied audience sets', highlighted.
About is international roll out, Darbar said that DocuBay is one of its main product in that field. The streaming platform already available in 170 countries in the world with content offerings from 150 countries across the globe. 'In 2021, our focus will be on positioning Ishara as one of the established players in the GEC pay-TV market. As for the coming years, we are looking at our all linear TV channels having international feeds, spread DocuBay's footprint globally as well as look at international collaborations for our production arm, Juggernaut'.