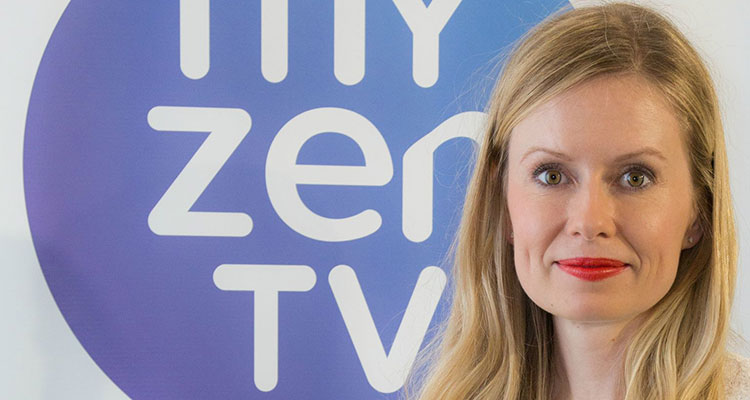 THEMA, a Canal+ Group Company, announced a new launch of MyZen TV 4K, at M7, one of Germany's leading providers of TV entertainment for cable and IP networks. MyZen TV 4K subscribers will get access to a lifestyle channel for women, produced by women.
MyZen TV 4K is a gorgeous channel offering practical lifestyle advice, inspiring tutorials, coaching and exercises. With places, news, stories and real experiences of people who have chosen to improve their lives, or to change them completely. The channel aims to inspire its viewers to live a more relaxed and happier life.
'We are very excited to announce the launch of our channel MyZen TV 4K on M7 Germany. Our channel continues to provide its viewers with an enriching and cheerful experience by designing thematic shows around health, fitness, well-being, travel, nutrition and some family entertainment, especially in the times that we are living in'. commented Nela Pavlouskova, Managing Director of MyZen TV.
Marco Hellberg, Managing Director of Eviso Germany GmbH, the M7 Business Partner in Germany, added: 'In many households there are already UHD TVs, but UHD TV programs are missing. With MyZenTV 4K, we are providing M7 partners with the perfect arguments to convince viewers of their TV offering as part of our quality offensive'. And Menno Hidajattoellah, MD of THEMA Northern Europe, completed: 'We are happy to expand the MyZen TV 4K availability in Germany as a major development of the channel in Europe with our key partner M7'.
Created in 2008, MyZen TV is distributed in over 82 countries across all continents. MyZen TV 4K offers premium lifestyle content with native 4K programs produced in various breath-taking locations across the world. And from May 1st, MyZenTV 4K is also available with M7 in Germany.