SIC: bet on short series and on its VOD OPTO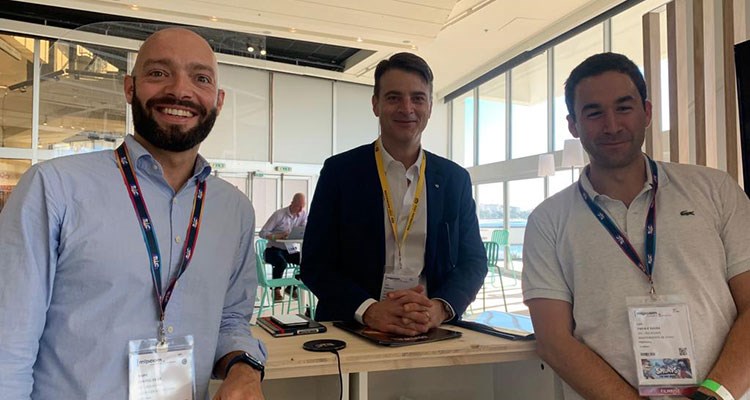 Part of the SIC team last MIPCOM: André Santos Silva, Luis Fonseca and Luis Paiva e Souza
SIC Content Distribution (Portugal) returned to physical markets at MIPCOM with the full presence of executives at the Portuguese Pavilion, which was also very active promoting its incentive plans and audiovisual productions of its main players.
Led by Luis Fonseca, director of business development and interactivity, the SIC team presented several soap operas that are exporting well around the world, both as finished content and as format. As for the strategy, the bet is to go towards the short series that, according to Fonseca and his team, 'were well received in Cannes'.
Among them he highlighted Nazaré, which was sold to Band TV (Brazil) and the new Downfall, which based on a true story about the former Portuguese prime minister who is now in prison: 'It is a series that combines politics, crime and economics, well different from the style we used to promote in previous markets. We are evolving and the public has responded well', he stressed.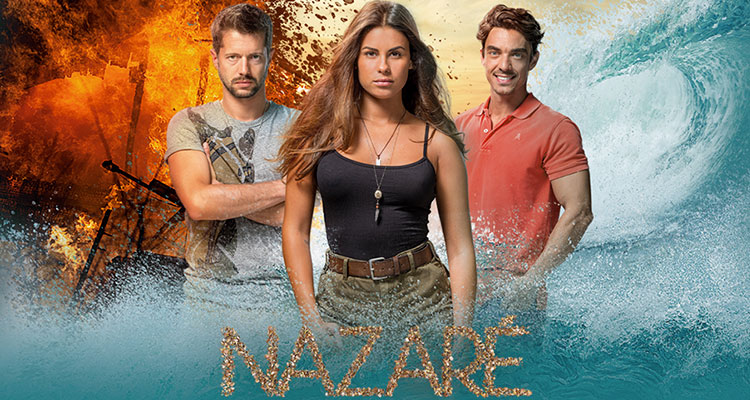 Nazaré continues its international journey after being sold to Band of Brazil
In addition, he promotes at ATF Living Passion with the story of Miguel, a man accused of a murder that he did not commit, and he will fight to seek justice and regain the love of his woman. And Wild land, a contemporary drama that differs by its narrative and approach to today's society: it is a story of revenge and unforgettable love, secrets and the search for power, full of family conflicts and some moments of comedy.
Also, The Good Girls Club that tells the story of one of the most famous nightclubs in the city where the fight for power rules … even within families. Beautiful women and powerful men, money and desire, an explosive cocktail surrounded by mystery and crime. A place where nothing is what it seems.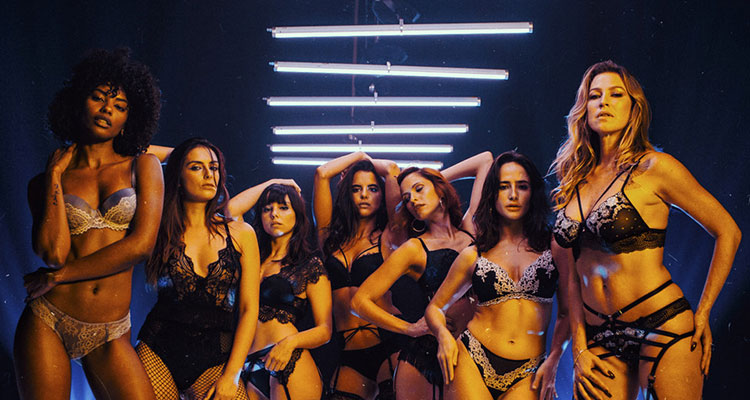 While leading audiences in free TV in Portugal, SIC diversified the business model to reach new audiences, investing in a new line of content and launching in 2020 its transmission platform OPTO, which has good local performance and now seeks to promote international level for the Portuguese diaspora around the world.
In addition, it was the first media group in that country to launch an ADVNCE eSports platform, creating new exclusive content. The new OTT offers more than 400 hours of content and aims to spark curiosity around social issues, as well as present a more daring production focused on new trends. 'We offer powerful stories created for free linear television and other avant-garde series based on real live events', concluded Fonseca.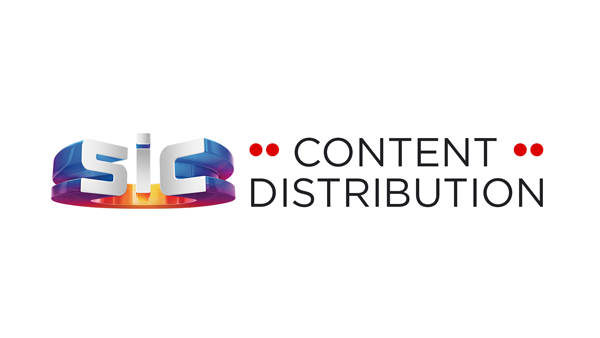 About SIC Content Distribution
SIC was born from a premise: freedom of expression and the right to inform and be informed. Since then, he has focused on both reliable, high-quality informational programs and producing the best entertainment programs to engage the whole family.
During 2020, a difficult year for humanity, as viewers around the world sought new and differentiated content, we reinforced our commitment to the public. Between award-winning dramas and original comedy formats, we share stories of love, revenge, family conflicts, identity problems and raise awareness about serious issues… together we laugh, we care, we care. But we also learned, and above all expectations, we grew.
From classic soap opera narratives to real life stories, more than ever our content is tailored to all audiences. Throughout this journey, SIC's channels and content continue to win over viewers country after country. And it is in these small conquests, where our productions show the best of what is made in Portugal.
We are one step closer to the future, but we are just getting started. We look forward to showcasing the new content that we continue to produce for both TV, OTT and esports, within and outside of borders.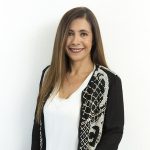 CARLOTA VIEIRA
SALES MANAGER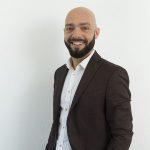 ANDRÉ SANTOS SILVA
SALES EXECUTIVE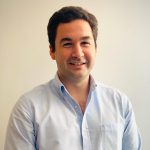 LUÍS PAIVA E SOUSA
SALES EXECUTIVE