Prensario International has successfully held another top edition of Virtual Screenings Worldwide, where it stands the conference portion, VS Next, which offered +40 panels, sessions, showcases and Industry Testimonials. VSWW edition reflected, more than ever, the huge business diversification in all regions: from traditional TV to OTTs, gaming, eSports and brands, production and content creation. From Americas to APAC and vice-versa.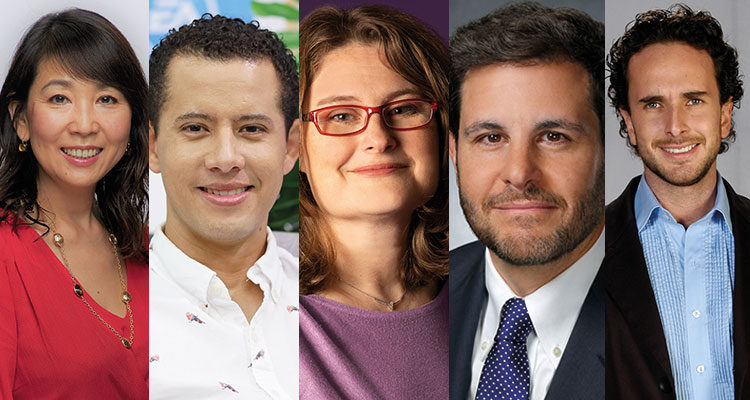 The most watched panel of the event was the one organized with OMDIA "The Streaming World: business models and trends", where María Rua Aguete, senior research director, highlighted the growth that online video has showed compared to pay TV, although she clarified that the most traditional business will preserve the subscriber stability throughout 2025. The executive assured that OTTs will add 500 million new subscriptions in the next 5 years
ViacomCBS Networks International' David Urgell highlighted the new OTT Sky Showtime in partnership with Comcast; Vice Studios' Kate Ward remarked that the company catalogue is expanding 'fast'; TV +' Adem Uysal (Turkey), reported how the service is positioning itself as one of the most important TV providers in Turkey; Roku's Yulia Poltorak commented that Germany is most new market for the app, where it is exploring the co-production business model with focus on The Roku Channel and as content aggregators; and ScreenHits TV' Rose Hulse emphasized that the app comes to help users curate the platforms that exist in the market where it is located.
The second most view panel was the "Majors OTTs in LatAm: what's next" with the three SVODs: HBO Max' Jose Calderoni, Paramount+' Marco Nobili, and Disney+/Star+' Natalia Scalia, who agreed that the strategy is to offer local original programming in partner with creators and producers from Latin America. The "Turkish Showcase: drama shines" was again on top of the chart with the top seven powerhouses, who described the new programming releases of the Autumn season.
Buendía Estudios organized a round table to describe their new project: "Tan Veloz como el Deseo: why Literature is a trend" attended by its editorial director, Sonia Martinez, scriptwriters Laura Esquivel and Marcela Fuentes, plus Alex Lagomarsino, CEO, MediaBiz (USA). All them agreed on the current searches of the platforms and highlighted that the literature 'one of their main sources'.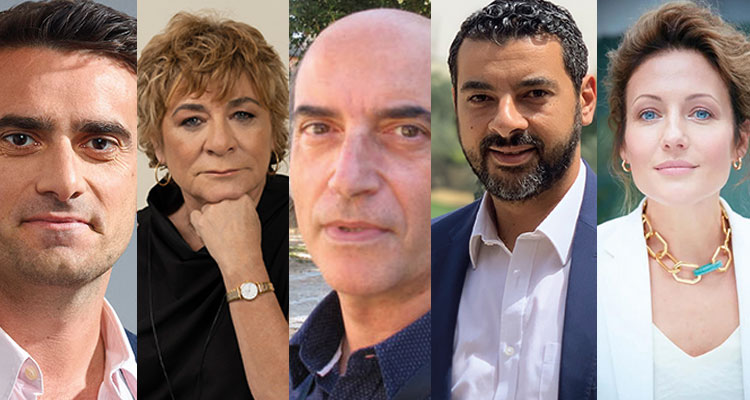 Coproduced with Conecta FICTION, "European pubcasters…" gathered Rai Fiction' Maria Pia Ammirati, ZDF' Simone Emmelius, and France Television' Manuel Alduy, described the work they are doing on the "European Alliance" with five high-budget series and 15-20 developments, while RTVE's Amalia Martinez de Velasco stressed the fiction experience from the Spanish pubcaster.

The regions were well covered at VSWW. Four big players, Nippon TV Japan's Yuki Akehi, MBC South Korea' Jean Hur, ABC Australia' Katherine McMillan and GoQuest India's Jimmy George discuss about the big moment of APAC's formats on the scripted (Mother, Woman) and non-scripted (The Masked Singer) fields.
As for MENA, Heba Korayem, content market expert at H.Consult, dived into the media market, which has +700 satellite TV channels, +15 regional OTT platforms, +20 telecom IPTV coexisting with networks, +100 production companies, and +50 popular Arabic dubbing houses. Then, she discussed about the latest trends with HilalPlay' Sagar Khemani, All is Media' Mai El Khalifa, Shofha App' Fadi Doss and AbuDhabi Media' Ahmed AbdelHamid.
Latin America was heavily reflected at the VS Next portion, highlighting "Free TV in Latin America: Alive and Kicking" with programmers and producers from top broadcasters Televisa Mexico' Rosy Ocampo, Caracol TV Colombia' Dago Garcia, Telefe Argentina' Angela Mandel, and Globo Brazil' Leonora Bardini, who (re)confirmed the success of their programming and the audience increase during the pandemic, which confirmed the free TV is stronger than ever.
Indies OTTs are gaining relevance through content segmentation and diversified business models. Good examples described were DocuBay's Girish Dwibhashyam (documentaries), Flixxo's Adrian Garelik (Gamified VOD), Toon Goggles' Jordan Warkol (global kids' OTT), Star Media' Maria Grechishnikova (with the new OTT LAVA) and Digital Media Rights' David Chu (operating six global OTTs).
With focus on the global formats, Phil Gurin, co-chairman of FRAPA and CEO of The Gurin Company, led a top-level panel at VSWW about this business segment, where it was reviewed the current moment of the production and analyzed the prospects for the next few years with NBCUniversal' Enrique Guillen, all3media' Nick Smith and TBS' Fumi Nishibashi.
Merges and acquisitions are taking place within Europe's giants Banijay' Lucas Green, Federation Entertainment' Pascal Breton, Fremantle's Christian Vesper and Lux Vide Italy' Luca Bernabei, who discussed about those key decisions for the future of their companies.
Spanish-language fiction is gaining momentum globally and that was the main topic on "Spanish & Latin American Producers: Riding the Top of the Wave", co-produced with Iberseries Platino Industria. The panel assembled Maria Elena Wood (Chile), Juancho Cardona (Colombia, Mexico, Dominican Republic), Leonard Zimbron (Mexico) and Sergio Pizzolante (Spain, Mexico). 'Production demand is getting stronger, after the shooting permissions opened by the end of 2020. The regional audiovisual industry is gaining relevance and the attention of the global streamers', they agreed.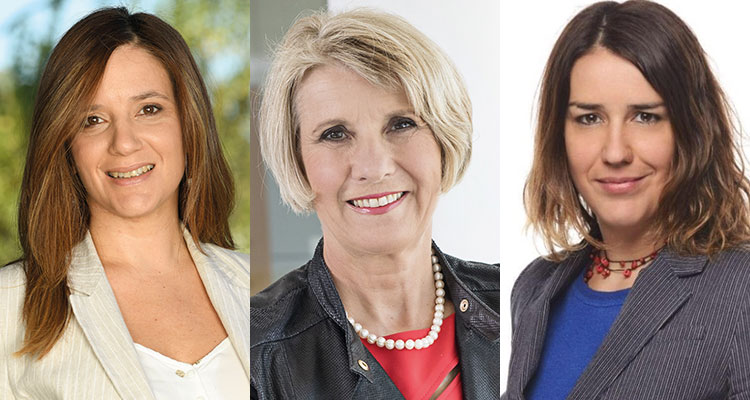 On the sessions side, Parrot Analytics' Alejandro Rojas, highlighted the huge opportunities the kids content is bringing to streamers, opening up new related-business and helping them to gain new subscribers. Newzoo' Isadora Do Santos, junior market analyst, said that the use of video platforms in the gaming segment recorded 24.8 billion of hours watching Twitch and YouTube (2020, which represents + 76% yoy, while 1.43 billions of hours were consumed watching esports on Twitch and Youtube in 2020, + 12.6% yoy. And 3Vision's Jack Thomas presented a brief insight into the «streaming war», and defined the current moment of SVOD platforms, their scope, and how they have been its growth in different markets.
Focused on the gaming industry in Latin America, Kids Corp' Demian Faletschi moderated a with Gastón Stochyk, MD Askids, and Gustavo Ortega, head of media LATAM, Electronic Arts: 'More than 83.2 million children and adolescents who have access to the internet, with ages ranging from 3 to 18 years of age. Videogames are more and more present in the daily lives of kids and teens', they said. In partnership with the Ibermedia Program and La Liga Iberoamericana de la Animación, VSWW co-broadcast with Festival Pixelatl the panel "Children's content creation and distribution in Spain and Latin America". RTVE's Yago Fandiño emphasized that he is looking to develop more co-productions with Latin America, while producers Pajaro TV's Bernardita Orellana (Chile) and Olivia y los Misterios' Juan Carve described the challenging moment of this business segment.