By Fabricio Ferrara
Prensario Kids & Teens summarizes in this report key opinions from top global animation industry leaders, which were taken from their participation in the different events of 2021. Strong characters, new formats and diversity seems to be the most used formula for their platforms and screens. Let't take a look where is the industry is going to.
With the pandemic hitting the world since the beginning of 2020, the full audiovisual industry had to reconfigure its present and future plans, adapting to new creative and production processes, narratives and facts that impacted in the stories.
In the case of the animation, due to the segment nature, the impact in the production was not so complex, as the main practices are digital with crews distributed all around the world. The sector has been able to rapidly adapt to remote work without interrupting the industry production chain. Another key element were the different lockdowns: children and families at home created the ideal atmosphere for an 'increased demand.
Moreover, the digital market exploded: Apple TV + (+42 million subscribers) and Disney + (+100 million) were launched by the end of 2020 to compete Netflix (+200 million) and Amazon (+150 million). In 2021, HBO Max (+20 million) and Peacock (+54 million) grew and the first one started, recently, its international roll out with LatAm coming first and Europe in the fall. But they are not alone:discovery + was launched on January 4, 2021 and Paramount +expanded, first in LatAm and then in Europe and worldwide, completing the major players map.
The majority of the projects did not stop. On the contrary, they grew. The creation of new stories took place in new and more diverse parts of the world, a fact that was noticed through the tradeshows taking place from March 2020 onwards (Kidscreen 2020 was the last physical event for the industry). It can be strongly affirmed that the animation industry was better prepared for pandemic.
2020/2021were pivotal years where the foundations for a new child-youth audience were developed. The confinement forced society to seek entertainment within their homes, generating an increase of more than 70% in experiences linked to digital connections.
Trends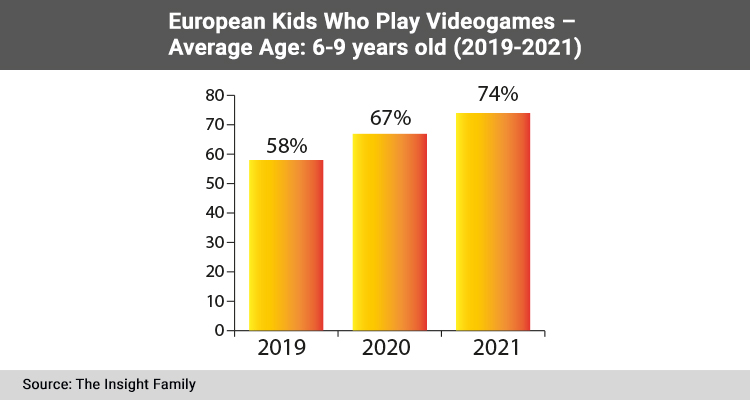 Prensario Kids & Teens has been reflecting some of the top trends in the different market coverages, and one of the most important has been that animation has taken a great advantage during the pandemic against live action. Is it a conclusive advantage?
Definitely not, live action will continue to be relevant for years to come, especially when filming is returning to normality in most of the world. Key projects were announced since the beginning of 2021:Jane, by Dr. Jane Goodall and Sinking Ship Entertainment for Apple TV +, combining live action and CGI animation, or Michelle Obama'Higher Ground Productions puppets show for Netflix, Waffles + Mochi. Also, the acquisition of 9 Story (Canada) from the British short series Bad Nature (25x'5) broadcast on Sky Kids for children 6-11 years old, which mixes real images with CGI animation.
In animation, preschool content is more in demand, and better if it is short and multiplatform. One of the reasons has to do with the fact that, after 6-8 years, children turn to YouTube or video games, and it is more complex to see them linked to linear content. One effect that the pandemic has consolidated is that the targets are "stretched" and what was previously exclusively preschool (3-5) can now reach up to 7-8 years, and this is so because the family has spent more time during confinement gathered by viewing linear and non-linear content.
This year Annecy and its market MIFA editions offered good perspectives for the future: despite the pandemic, they confirm the health of the animation industry by announcing a bigger number of deals and co-productions developed in all directions: from Asia to Europe, and vice-versa, or Europe to America.
As indicated in this report, diversity is not only expressed in the different topics and stories, but also from the countries they are coming from: there is a bigger presence from Africa, Asia and Latin America. Clearly, South Africa from the first group, followed by China on the second one, and Argentina in the third. More and more, markets outside the traditional are being chosen to bring fresh and disruptive ideas to the kids & family global business.
Industry Leaders
From Europe, UK, France, Spain, Germany and Italy are the most important players. For JoAllen, Producer, CBBC' editorial strategy is based on delivering 'brilliant content' to UK children (6-12 years old): 'We are a multi-genre unit, commissioning and sourcing bold and ambitious content for our portfolio of branded platforms. We want all children to see their lives reflected, and we pride ourselves on our role in providing opportunities for new talent both on and off screen', she says.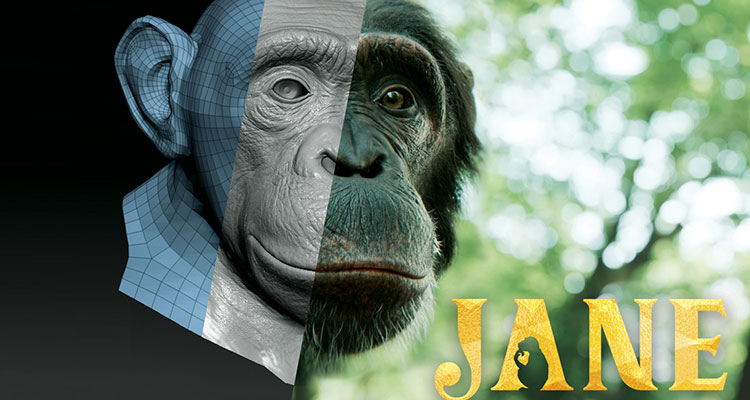 CarolineBaldeyrou, Deputy Director of Digital Development, ARTE France, adds: 'We are modifying our digital strategy in markets such as France, Germany and the UK, based on the visualizations of ARTE.tv, which encompasses a large part of our content and digital strategy so far. Among our most recent digital efforts are channels on platforms such as Instagram and YouTube, where we make specific, short content available'.
Marc Van Den Bosch, Senior Manager, Content Acquisition, Super RTL (Germany), remarks: 'Children are at the center of all strategic considerations so we want them to find the issues that are most important in his life. Content should be as relevant as possible to children ages 2 to 13. We are aware of our responsibility to our target audience and parental acceptance is very important to us'.
Luca Milano, Director of Rai Kids (Italy), completes: 'We have two FTA TV channels for young audiences, RaiYoyo, the children's television channel Italian leader, for preschoolers, and RaiGulp (children 8-14 years old). Our own production, mostly carried out in the RAI studios in Turin, is increasingly important, especially during these times, but most of our offer is made up of animation and children's drama, co-produced or acquired by independent producers'.
From the Americas,Nathalie Chamberland, director of youth programming at CBC (Canada), looks for co-creators that the company can help closing any funding gap: 'As a government-funded body focused on expanding our culture, most projects should have a strong Canadian angle, while reflecting and resonating with Canadian children and their reality'.
JohnPagano, VP Nickelodeon Digital Editorial, indicates: 'Our digital environment is widespread: we have alliances with platforms such as YouTube, where they have more than 30 independent channels focused on their main content brands and franchises throughout the world'.
And Orion Ross, VP Animation Digital & Acquisitions The Walt Disney Company EMEA, highlights that it is acquiring and co-producing animated content originated in Europe and Africa, working with independent studios and producers for its global channels and services. 'Our current approach to development includes original series for preschool-age children, school-age children, and a broader family audience, including adults'.
From Latin America, Luiz Filipe Figueira, Head of Programming & Content Strategy at Globo, comments: 'Gloob and Gloobinho strategies are based on strong brands with a large audience in Brazil. Our programming is focused on brand-oriented live-action and animated programs that will potentially resonate on children 2-5 years old for Gloobinho and 6-9years old for Gloob. Our 360-presence includes Facebook, TikTok, Instagram, Spotify and Gloob'.
Chinese giant TencentVideo has signed deals with international companies for coproduction and distribution, amplifying the reach of its IPs, while it looks for new shows for the domestic market. QingFan, producer, concludes: 'We are on the hunt for diversified animation for girls ages 7-9: We target series that can complement our traditional princess or magic-themed shows. As for animated comedies for children under the age of six, we are considering more non-dialogue shows because humor in conversation-based series is often lost in translation for younger viewers, according to the executive'.