By Nicolás Smirnoff
The first physical events this year have given content industry a sweet surprise: the post pandemic reactivation seems to be here, with strong enthusiasm to attend and move both delayed projects and new ventures. The business inertia looks fresh and healthy, opening very good perspectives for the upcoming months. The big question: What market do we have? Pandemic and new trends are mixed in an emerging bowl, still unstable but progressive.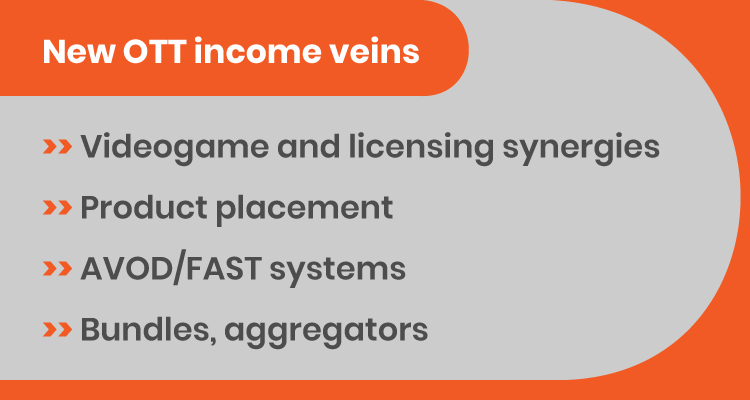 What is different now from before the pandemic? About contents, the new standardized TV series format is 8 x 45', set up by the big global OTTs. And the new trend is the micro-series, with 3-4 episodes of 15-20 minutes each, which is the YouTuberuleabout people tolerance. Ofcourse, all the other formats will continue, but the wave is shorter contents about episodes and time per episode. Disney+is including in its platform many 3-4 minutes capsules of both its famous toons and original stories. The idea is to be watched mobile, at any moment, place and situation.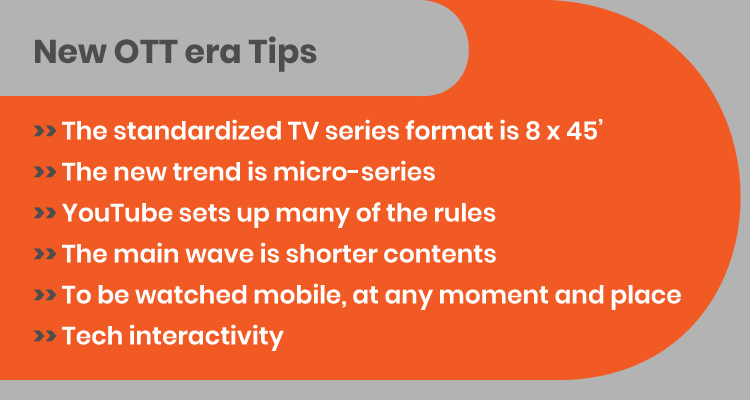 About events, we can imagine a market with less people per event, with more people attending niche shows, to reduce costs and focus targets. Everything seems to be depurated from now. The hybrid event formats are to gain the picture, because to participate without travelling is an option that many people will want. There should be varied physical, online, hybrid events from now.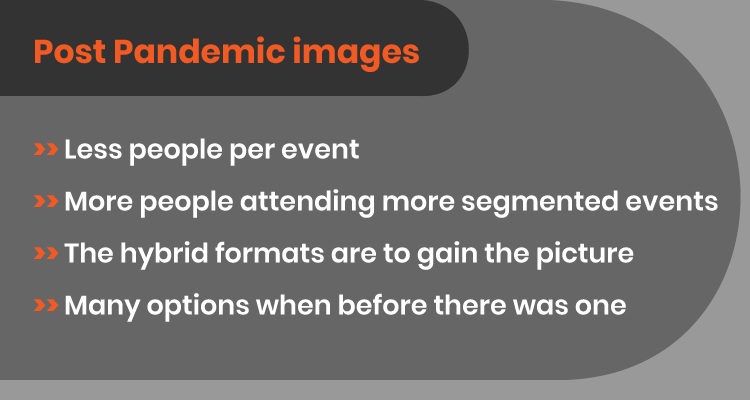 The irruption of mountains of OTTs, with different medium-sized players leading Asian and MENA territories, generates two big trends: a new production cross-roads and new financing veins. About the first trend, there are no certain global numbers, but we can say that in many regions in 2021, even with manyblackout months, the production for OTTs has doubled the figures of before the pandemic. Every platform wants original content, the production is more and more expensive and the production houses with enough expertise are not so many. So, the risk is to be feeding a new bubble that explodes, as the 2K.com fake.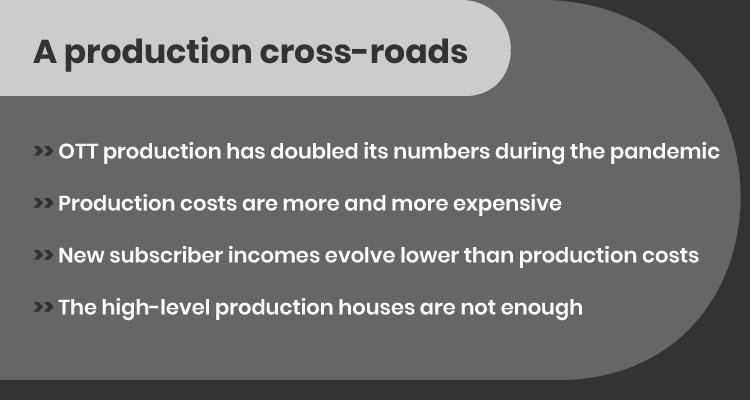 So, it is very important the second trend, to find new financing options for SVOD, apart from subscribers. Netflix has bought three months ago a videogame production house, many synergies among TV and games are to come. Other are the FAST systems, the AVODs, which are like linear TV, with traditional advertisement and 24-hour channels, many paid by brands. Many big SVODs can launch own AVODs to compensate numbers. Third, Product Placement: to connect series, characters or moments of the stories with different brands. Spencer Confidential, from Netflix, billed USD 84 millions in product placement. This changes the equation of SVOD business.
The last piece of the new emerging bowl are the bundles: in the future, people maynot have 15-20 big OTTs to choose, they might have 1-2-3 'aggregators' encompassing all of them. They can be regional telcos, local broadcasters, with strong positions that change the rules of their markets. And of course, we have the upcoming innovations we don't see now. Interaction with audience through technology, for instance, has still a lot to enrich content industry. Let's play again, now that the pandemic is beginning to say goodbye.