In the midst of a successful strategy that achieved audience records in Q1 for TV Azteca, Sandra Smesterhas just assumedas the new EVP and Chief Content Offers and describes exclusively to Prensario the next steps to continue being the leading broadcaster in Mexico.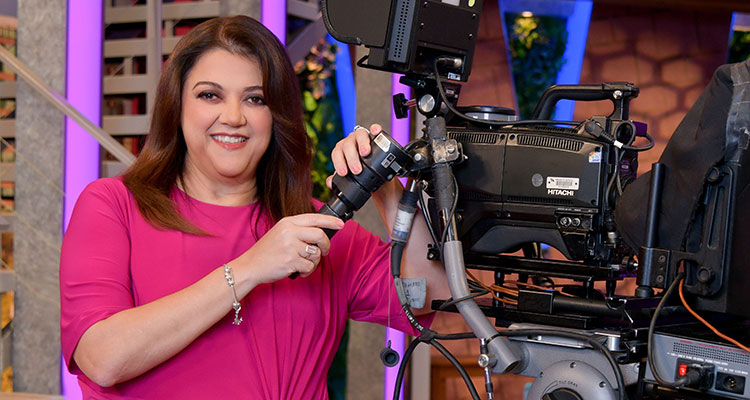 Grupo Salinas' star operation is experiencing one of its best historical moments in the local market: it has been over 40% ratings with its TV channels for three months, surpassing Televisaon primetime in the highlycompetitive Mexican market.Thesetop numbers are due to a key content strategy change from a couple of years ago.
Interviewedby Prensario, Smesterconfirmed that in her new position she will lead the Mexican free to air networks Azteca Uno, Azteca 7and A Más, and will give support to TVAzteca International and Azteca Estudios, both units led by Patricia Jasin, VP.The decision was announced by Benjamín Salinas Sada, CEO of the media group.
'Since we arrived with (the recently deceased) Alberto Ciurana at TV Aztecathree years ago, Mr. Salinas Sadas has been tasked with finding the best television team in the industry, and that is how we have been working: transforming our contents, eliminating fiction, and offering 18 hours of live programmingand reality shows, totally opposed to what our direct competitoroffers. We seek and manage to be an alternative for the Mexican audience', underlined Smester.
In addition to the programmatic decisions on the national TV networks, the executive will closely accompany Jasin: 'We will work tirelessly so that international channels have the best content and that we can distribute it to the world through TV Azteca International. In addition, we bet on Azteca Estudios to provide support for new international projects', she added.
Regarding the OTT market and the role of traditional television in the region, Smester commented that the plan will continue to be oriented to 'continue innovating' and to focus on content: 'In this industry, and this context, you always haveto innovate, especially in a market like the Mexican where the streamershave 60% of penetration, and basically what you have to fight is with the content. That is why we are continually making alliances with others to be able to make your product travel digitally well on different platforms'.
About key alliances, Smester make special reference to Dopamine, Grupo Salinas production arm headed by Fidela Navarro.The executive highlighted the work on content co-productions for third parties,including of course the digital platforms.
Smester's designation confirmed that TV Aztecais an 'avant-garde' company that prioritizes the needs of new audiences and the demand for higher quality content', emphasizing more live and original programming for the coming years and with multiscreenofferings.