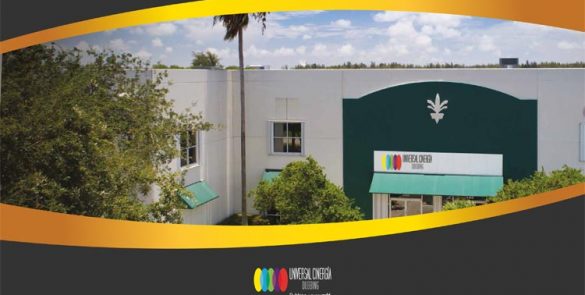 With facilities in Miami, São Paulo, Mexico City, Paris, and Valencia (Spain), Universal Cinergia produces over 600 hours of dubbed content per month, delivering high-quality projects in Spanish, Portuguese, English, French, and Castilian.
Assessed annually by the TPN (Trusted Partner Network), all the facilities are built according to the industry standards, and the studios follow the same procedures and processes under strict security regulations, and in compliance with the MPAA guidelines. The global studios have the capability to handle large volumes of work, complex workflows, and technical specifications.
Throughout the stages of the production process – script translation, adaptation, casting, directing, recording, mixing, and quality control, their global team of talented professionals will guarantee your content will shine in any language. UCDI offers competitive pricing, quick turnarounds, qualified translators, high-profile voice talents. Universal Cinergia takes pride in delivering the best product with passion and professionalism!
Lip Sync dubbing & Voice Over
Stereo, 5.1, and Atmos mixing
Translation/Adaptation
Subtitling
Audio description
Closed Captioning
M&E (re)creation & Graphic
Customization
Our sister company Universal Labs, provides a vast range of post-production services.
Cross conversion
Editing (linear & non-linear)
Transfer in all formats
Encoding & Transcoding all formats
Color Correction
Quality Control
Digital Storage / LTO HDD / FTP/ASPERA/SIGNIANT SERVER
With recording studios in USA, Mexico, Brazil, France and Spain, and headquarters in Miami, FL, our 14,000 square-foot facility is home to a team of talented professionals, using the most up-to-date digital technology.
Miami
Our Miami our headquarters are located in Doral, home to several content companies and post-production studios, handling localization into English, Portuguese and French.
São Paulo
Located the trendy area of Vila Madalena, the São Paulo studio handles localization into Brazilian Portuguese. With a total of 7 recording suites, here is where most of the Portuguese work is done, under the artistic direction of Luciene Andreotti.
Mexico City
Located in the heart of Mexico City, the 10 recording studios work non-stop in different projects to provide the best Neutral Spanish in Latin America.
CUERNAVACA MEXICO STUDIOS
Paris
Our projects in French are recorded in the Paris studio.
Valencia
Our Castilian projects are recorded in the Valencia studio.
Universal Cinergía Dubbing has been providing language dubbing, subtitling, closed captioning, and translation services to all major international and worldwide markets since 2012.
Located in Miami, the company has a 10.000 square foot highly secure and state-of-the-art facility, with the ability to handle any type of project.
Universal Cinergía Dubbing manages a vast network of local and international studios and a group of actors, directors, translators, and sound engineers who are committed to achieving the highest quality of work in languages including Spanish, Portuguese, English, and French.
The lip sync unit handles voice-over dubbing for television programs and series, telenovelas, movies, animation, documentaries, and live-action series. The company stands out from the competition for using the latest digital audio and video technology, operated by highly qualified and experienced personnel.
MIAMI HEADQUARTERS
1315 NW 98 Court, Unit 8
Miami, FL 33172
+1 (305) 594 4548
info@universalcinergia.com
MIAMI STUDIOS
2025 NW 102 Avenue, Suite 106
Miami, FL 33172
miami@universalcinergia.com
SPAIN STUDIOS
c/ Bonsoms 38-40 Bajos,
08028, Barcelona
barcelona@universalcinergia.com
FRANCE STUDIOS
2 avenue Léon Gambetta
92120 Montrouge, Paris
paris@universalcinergia.com
MÉXICO STUDIOS
Eje 5 Sur, Eugenia esquina Anaxagoras, 1301, Piso 5, 03020.
Colonia Narvarte Poniente, Ciudad de Mexico.
mexico@universalcinergia.com
BRAZIL STUDIOS
Rua Doutor Alberto Seabra, 719, Bairro Vila Madalena
São Paulo, Brazil – CEP 05452-000
saopaulo@universalcinergia.com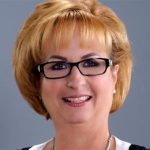 Liliam Hernandez
President & CEO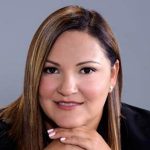 Gema Lopez
President & COO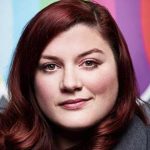 Kaitlyn O`Neill
Chief Production Officer