Caracol TV: brand new and classical stories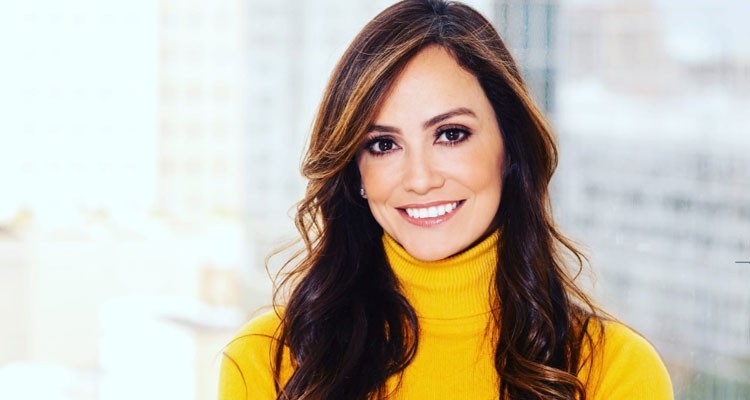 Lisette Osorio, International Director
Caracol Television has enjoined a good year, regarding markets conquered. Its super production Ana's Revenge will competed against productions from all continents in the categories of Best Drama Series at the 2021 Seoul Drama Awards, whom winner will be announced next October 21st.
Jesus Iriepar, Caracol Television Sales Executive for Asia, Eastern Europe, and the Middle East, underlined: 'This nomination of Ana's Revenge is the result of an ingenious plot of revenge and love. A production that exhibits the stamp of Caracol Television and which captivated mass audiences in every country where it can be enjoyed'.
At Virtual Screenings Worldwide, the company presents its new line-up of international titles, the first one: Ivana and the music guardians, a new music series that follows Ivana and Coral, two orphan girls from a family of musicians, who seek to break through in the music industry. In addition, Caracol Television presents a new version of its clasis story Newly Rich, Newly Poor, that portray Brayan and Andrés, two men whose life changed drastically when they were switched at birth in the hospital when they were born.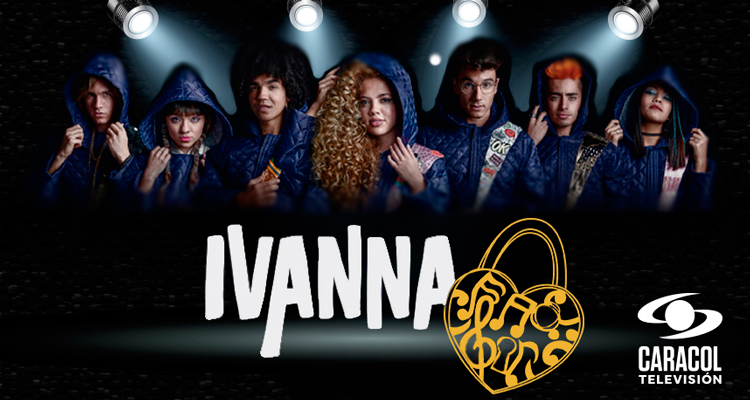 Ivana and the music guardians, musical drama
Also Pedro, The Great, about Pedro Coral who was forced to leave his town escaping from a sure death. The man start a new life in a new town working as a driver in a company and falls in love with his boss's secretary. The series had three international versions in Mexico, Portugal, and France.
And to finalize, at formats side, the company highlights The Challenge, The Box, a contest show in the middle of the jungle and the Andes mountains, where the participants had to show how stronger, smarter and courageous are.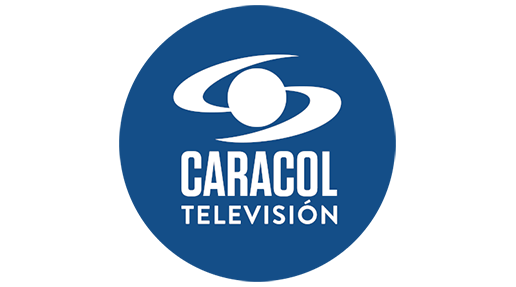 Caracol Televisión is a private-operated national television network that has produced many of Colombia's most innovative and successful television programs. Today, CARACOL TV has become a true powerhouse, expanding its influence beyond Colombia through its world-class International Channel and International Distribution Division: CARACOL INTERNATIONAL.
Operating offices in Miami, Madrid and Bogotá, Caracol International distributes CARACOL's original and cutting edge telenovelas, series and entertainment formats. These programs have reached several continents, crossed cultural and linguistic barriers, and obtained international recognition for its outstanding ratings throughout the globe. With fifty years of experience in the industry of television, Caracol currently produces 5,200 hours of audiovisual content per year, has more than 10,000 hours of original programming, its programs have been broadcasted in nearly 80 countries throughout five continents, and local adaptations of its scripts have become great worldwide successes.
In addition, Caracol also provides production services in Colombia to international allies for the execution of productions and co-productions upon request. This has enabled the development of joint business projects with renouned companies such as Telemundo–RTI, TV Azteca and Sony Pictures Television. Caracol Televisión has eleven studios (seven of them equipped with High Definition technology), that range from 260 to 800 square meters, for a total capacity of almost 20,000 square meters.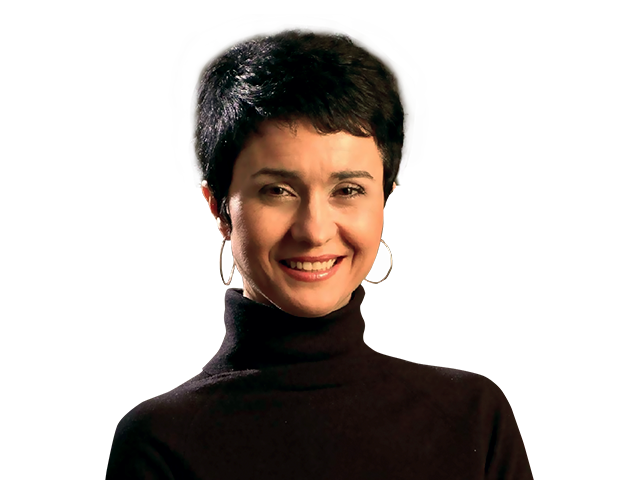 PALOMA GARCIA
International Sales Director for Western Europe and Africa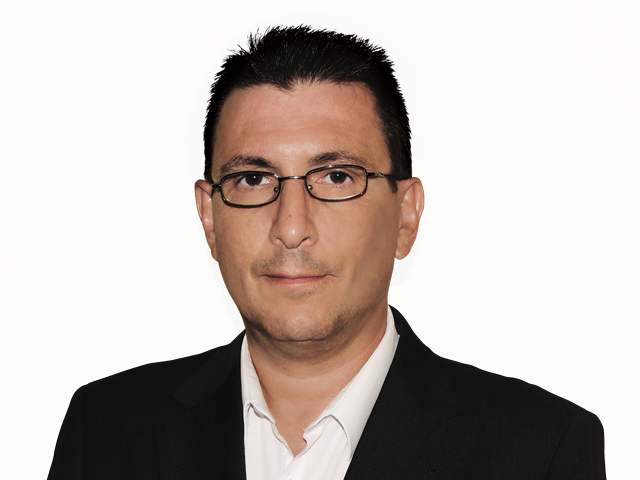 JESUS IRIEPAR
Sales Executive for Eastern Europe, Asia and Middle East
Scripted Long Series - Drama
This super series narrates the events that preceded the successful "The Cartel 1" and "The Cartel 2", series that were seen around the world, sold to more than 180 countries. Based on real events, it will maintain, at all times, the tension of the story that led its main characters to become the most wanted men by the main global authorities. They will carry the thread of a shocking story that will reveal, for the first time, the profiles of two men who climbed positions in the criminal universe, thanks to their great guile and ingenuity, until they became the owners and lords of the drug empire, waging an all-out war against other cartels, and influencing all decisions made by the government of their country.
BLOOD SISTERS: TIME FOR REVENGE
Scripted Long Series - Drama
«Las Villamizar» is the historical drama that breaks all the rules, giving life to a historical period from the female point of view. A suspenseful thriller in which 3 sisters born in the highest class are on a mission to avenge their mother, murdered by the Spanish army during the independence era. They will have to fulfill missions that will bring them closer to their goal, putting their heart, their identity and their life at stake. As the story progresses, its main characters are torn between revenge and justice.
Scripted Long Series - Telenovela
In this new season, the compelling duo who won over world audiences is back: Carolina Ramírez (as Yeimy Montoya) and Carlos Torres (as Charly Flow). Now, Yeimy faces new dangers that threaten her life and that of her family. The arrival of an enemy who knows her well and is after her, while Juancho, her partner, sees her producer lose ground to a mighty competitor who comes into the scene. Her world, and that of all the people she loves, is on shaky ground, while Charly Flow, from the shadows, does everything he can to recover his freedom. Yeimy's whole universe will be at stake when Charly reappears and gets together with his new allies to destroy her.
Unscripted formats - Reality shows
A new adventure in the middle of the jungle and the Andes mountains, where a small citadel like no other has been built. A new world dedicated to the best, the strongest, the smartest and the most courageous!
Scripted Long Series - Drama
Analía is a beautiful young woman who decides to take revenge against her mother's murderer, the candidate for the Presidency of the Republic, Guillermo León Mejía. She will become the candidate's most important political advisor and right hand; she will place him in the first place in the polls, and then tear him down by bringing to light his corrupt past. She will make him lose the presidency and even freedom. However, she does not know that the man she hates so much is her own father.
IVANA AND THE MUSIC GUARDIANS
Scripted short series - Music & Art shows
Ivana and Coral are daughters of Fausto and his wife. The four formed a beautifiul family passionate by music. Inspired by love, the marriage composed the most exciting songs. Howvere, when his wife died, Fausto felt that the world had ended and so did the music. Devastaded by sadness, he abandoned his daughters in an orphanage and vowed to banish any songs that moved people so as to avoid feeling, shutting down the place where they ysed to get inspiration from: the Cancticum academy. Years later, Ivi, who has the gift of music and her talent in her voice, will ask Coral to help her reopen Cancticum and release music with feeling, music that truly mooves people, freed from the confinement that Fausto made to hife it under seven locks behind a mysterious door. And even though her sister initiallly refuses, she will end up accepting and assembling a team of artists to help them in their mission. This mission will make them butt heads for love, allow them to understand the value of friendship, collaborative work and above all, recover throuth music their very own happiness.
The story revolves around 10 friends, all of them members of a dangerous drug cartel, whose ambition for power and money will cause them to eventually kill each other. Martin Gonzalez, a determined and daring adolescent, from a middle class background, desperately begs his bosom friend to convince his eldest brother to let him be initiated into the drug trafficking world, as an assistant in a cocaine laboratory. Ignoring that this decision will be the starting point for a frenzied and stormy life and that it will change his destiny for good, Martin begins to work at the laboratory, backed by the big drug boss in the region: Oscar Cadena. Money pours in and the goods are delivered smoothly. As days go by, Martin sees his fortune grow by leaps and bounds. He soon falls in love with Sofia, a gorgeous young girl that aspires to become the National Beauty Queen. Feeling ashamed of where his wealth comes from, Martin lies to Sofia about his profession until he is so loaded that no possible lie can be bought. Sofia demands that he chooses between her and drug dealing. Martin will try to give up but he is already deeply involved in a world from which you cannot escape. What begins as an adventure on which, as youngsters, they embark upon with the only aim of becoming wealthy will end up in tragedy for each and every one of them. The pact they seal when they set out will break in a thousand pieces when they are faced with the prospect of being killed or imprisoned… For it is an undeniable truth that, in this business, you always lose.