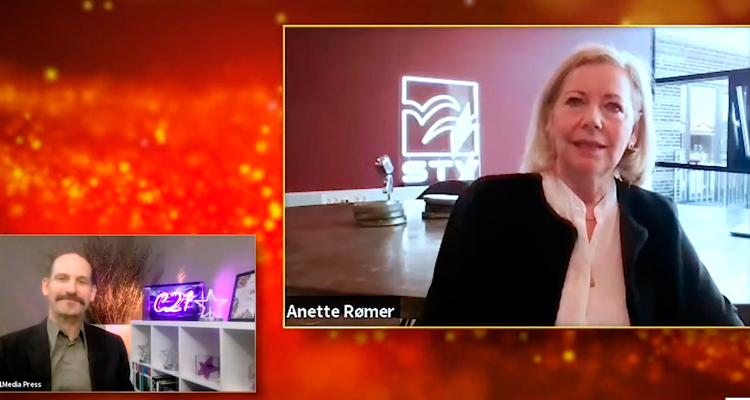 MipFormats, in association with FRAPA, EMC, and C21 Media, gave the annual International Formats Gold Award to Anne Romer, the legendary executive and consultant formats, who former as head of acquisitions on TV2 Denmark.
Romer offered a brief description of her pass through the Danish channel. 'I feel very passionate about the field of formats and it is a very welcome challenge to continue to use my expertise, not least because it includes looking at the full spectrum of broadcasters in the Nordics'.
The exec currently works at Nordic outfit STV Production as a format consultant, since last year. Romer is the name behind a wide range of titles for the Scandinavian broadcasters Who Wants To Be A Millionaire, Jeopardy, Wheel Of Fortune, Task Master, Strictly Come Dancing and most recently Race Across The World to Denmark.
Regarding the role of the format buyer executive, he explained that although digital platforms are increasing in the industry, there seems to be a growing interest on the part of providers and developers of these programs to continue selling them to broadcasters.