In April 2020, when Russia declared an epidemic and went on lockdown, NTV viewership share rose by 0.7%, being the most significant growth value among the top 3 nationwide broadcasters at the time: Russia 1, Channel 1, and NTV. The channel is not only a leading TV channel, but also a top producer of action-packed series, entertainment, and lifestyle content with over 26,000 hours of exclusive content available in its library.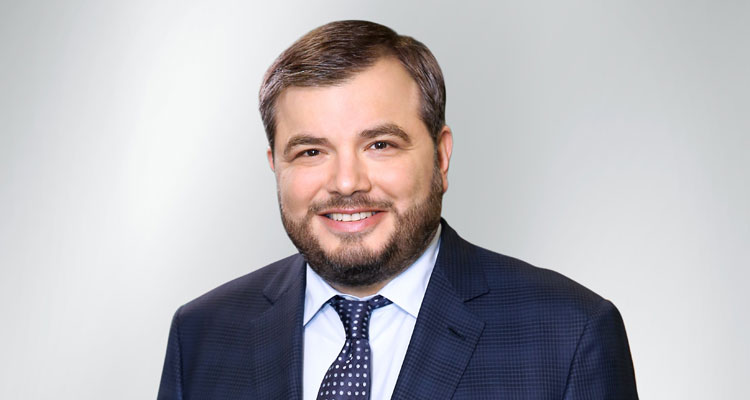 NTVconcluded the year with a 4% of growth, leader in Male 18+ with 10.2% share, and being the #1 Russian TV-channel on YouTube with the subscriber's base approaching 12 million, and monthly viewership base of ntv.ru reached 17.3 million. It made multiple versions of several TV shows, including uncensored versions to run online, and versions with tighter age restrictions to be aired on linear TV.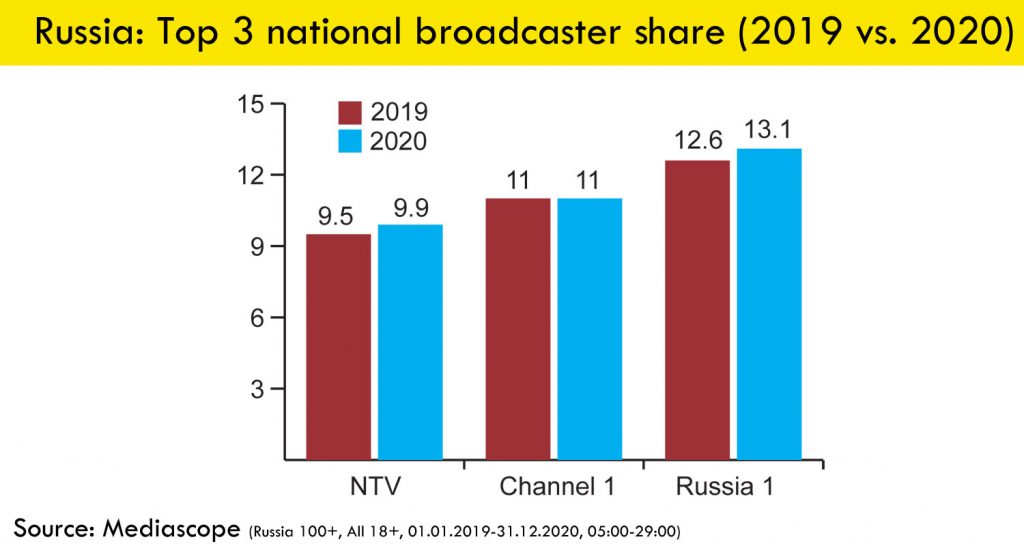 'Thanks to our broad range of content, from information reports to entertainment shows and TV series, we were able to increase our annual media ratings. NTV's share in 100+ cities reached 9.9% in 18+ audience (+4%). At the same time, we increased our shares in other key viewership segments compared to 2019, achieving 4% growth among 14-59 and 14-44 audience, and 9% growth among the 14-44 female audience', explains Timur Weinstein, General Producer, NTV.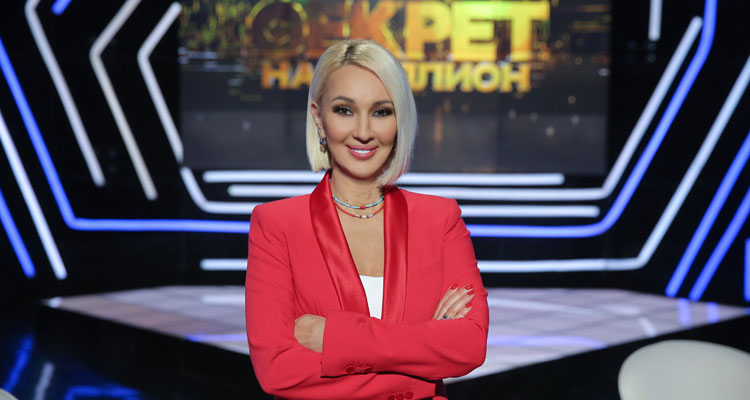 Russian broadcaster is a major content producer. 'We have expertise and understanding of our audiences, as well as the money to produce top-notch shows and TV series. Viewers are spoiled by high-quality free content available to them. Thanks to the tight competition ruling the domestic market, we can now comfortably compete with global content producers', he adds.
In 2020 NTVlaunched 24 new TV series and several ambitious prime-time entertainment shows, including The Masked Singer, whose S1 became one of the top events in the last four years, as well as the best music show in the last 7 years. The final episode won a record-breaking rating of 10.8 and a viewership share of 28.5%. S2 is now on air, launched on February 14, and occupies the spot of the highest-rated entertainment show of 2021.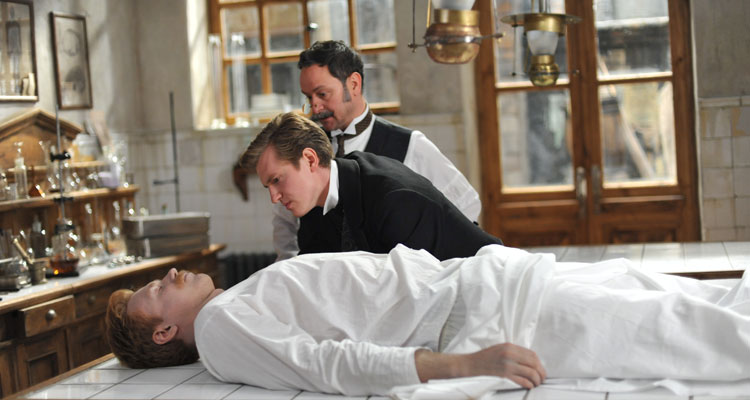 'We also successfully aired Super You! S4, a music show for orphaned kids. We have that show available as a format', remarks Weinstein. 'And we have Superstar!, where the faded stars from the 90s try to prove that they still got it, competing for the judges and audiences' attention. In Russia, the show repeatedly became the best weekend prime time event. We have also been airing the celebrity quiz show Secret for a Million for several years now, offering the format internationally: last year it was adapted by ARB TV(Azerbaijan). The first episode earned 7.5% share and 1.9% TVR entering the Top 6 of the broadcasters' shows with the highest daily ratings. The contract was extended for S2 and S3. Two other countries have already licensed the show', he says.
From the 26,000 hours catalog, 10.000 are TV shows. 'Many projects are available both as ready-made series and scripted formats. We're producing dramas, thrillers, period pieces, action-packed crime series, crimedies. We bring in best directors, screenwriters, and actors, that's why many of our shows, premiered in the last 5 years, were extended to new seasons', adds the executive.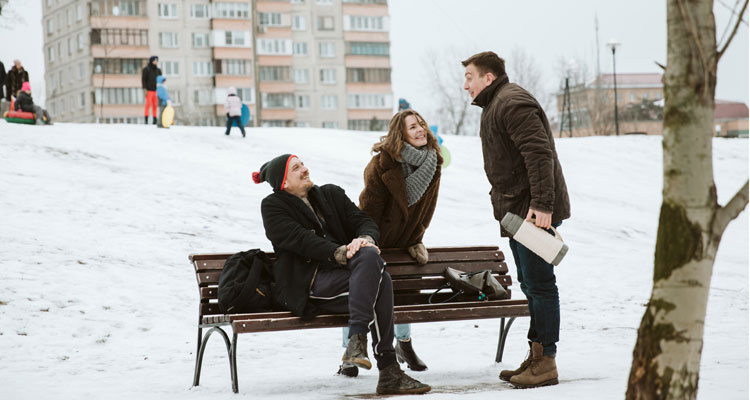 One of our latest products for MIPTV is Fatherland, an action-packed drama that drew much attention to the recent EFM. It is an adaptation of Aleksandr Terekhov' award-winning novel Germans, and upon release, the novel became a kind of literary documentary of our times. The company also presentsThe Darkest Hour, an ambitious period show, set in 1946, right after WWII, as well as the sports drama Kamaz. Extreme Racing, dedicated to legendary KAMAZ-Master crews domineering the Dakar rallies for 20 years.
New seasons of NTV's successful projects, like supernatural thriller Beyond Death with the main characters investigating paranormal cases and Wolf Trap, an action-packed crime drama, are being presented at MIPTV Digital. Last year the former series was the only Russian series presented at MIPTV 2020 Drama Buyers Summit.
About digital, NTVproduced Caged and now it is producing two versions of Fatherlandfor different target audiences. NTV experiments with various online broadcast models, like catch up and catch forward. For instance, offering the catch forward option to our viewers can expand the time gap between online and TV premiers up to several months in order to reach the different audiences the best way possible.
'We're working with the largest Russian ОТТ services, constantly expanding the online footprint of our content. Our shows found their place in the libraries offered by major Russian streamers and the largest global services such as Amazon Prime Video, Bilibili, Time, etc.', comments Weinstein.
'In September 2020 we partnered with PREMIER, one of the largest Russian streaming platforms, which offers a large portion of our library: 55 NTV shows are available, including Blown Away that was presented exclusively on the catch forward basis. The platform also plans to catch-forward the second season of 'Beyond Death', a successful supernatural thriller'.
International business, including distribution and co-production, is another big point of interest. Two years ago, in cooperation with Keshet International, NTV developed Drive Master, a primetime entertainment format that revolutionized the traditional talent show concept, attracting major domestic sponsors who have never worked with us before.
Weinstein: 'International distribution takes a lot of effort. We've done that successfully for five years. In the last year, our content sales values grew by over 30%. Last year we sold our shows, formats, TV series, and films to 47 countries including the USA, Latin America, Japan, China, Eastern Europe, Kazakhstan, Georgia, etc. We signed contracts with the largest content distributors such as Olympusat, NHK Enterprises, ENCRIPTA (Brazil). We sold 148 products in total, including 131 TV series, 11 documentaries, two formats, and two shows'.
Global audiences showed great interest in our period crime thriller Noble Detective. Last year AXNMystery acquired the series through NHK Enterprises, and premiered in February 2021:'Noble Detective made the channel #1 among all basic pay channels in Japan for female 50+ audience', says the executive, who also mentions Shepherd that, airing on NTV since 2016, is now in S6.'It is the most popular TV show in Russia, the fact that's confirmed not only by ratings but by the survey run by VTSIOM, the largest Russian polling company. Due to the Dori Media involvement, the series was aired on Polish Telewizja WP and soon will be shown on Hungarian RTL'.
'An action-packed series Nevsky was picked up for S5. When Eurasia Channel run the series in Kazakhstan its viewership share reached a stunning 34%. Last year ENCRIPTA, a Brazilian distributor, bought series' airing rights for Latin American countries. 'Great feedback from international audiences inspires us to work on expanding our distribution map', finalizes Weinstein.