One of the two top sessions of MIPCOM Day 1 were the ones dedicated to Global Streamers, which is divided into two parts: the first on October 11 with Oliver Jollet, SVP & General Manager, Pluto TV International and Myriam López-Otazu, Group VP content & acquisitions EMEA and APAC, Discovery, and the second, October 12 with ViacomCBS's Paramount+, and NENT Group's Viaplay.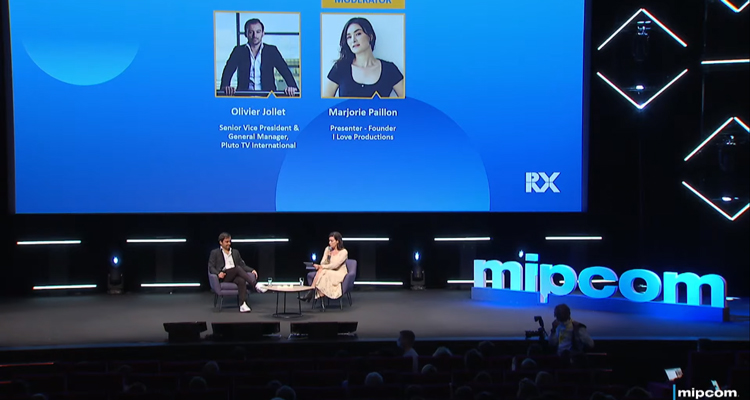 On Day 1, Jollet and Lopez-Otazu confirmed that streamers are looking for fresh, local and highly valuable contents to continue with their global expansion. Business models are also diversifying to accomplish objectives and gain more subscribers or users.
This is the case of ViacomCBS' Pluto TV with 52-plus million users around the world. The AVOD service was cataloged by the executive as the 'new kid on the block', and he ensured that it will be the one reigning among VOD models in the coming years, in addition to bringing back the 'curated format of linear TV to the online world'.
'Pluto TV now reaches 25 countries around the world, including Germany, Spain and the UK with Italy coming soon. We believe that channel curation is one of our great strengths and what separates us from linear TV, even though we have a very similar content aspect, so we have advertising', described Jollet.
'Our strategy is to reach very specific markets where it seems that it is more complicated for large platforms, and once there, establish alliances with local providers and offer content in the same language and with the same identity', he added.
One of the biggest announcements made on MIPCOM is a new alliance with BBC Studios, from which the operator will carry three new channels with content from the British pubcaster: the Doctor Who channel with the first 10 seasons of the series plus all the episodes aired between 1980 and 1990; BBC Drama with classics such as Call The Midwife, War And Peace, Great Expectations and The Musketeers, among others; and the BBC Travel channel for nature and adventure lovers.
At her time, López-Otazu, spoke about the launching of Discovery + last January in 40 global markets: 'Our platform stands out for being the destination of the most relevant content of lifestyle, sports, and documentary, as well as the most important franchises of our linear signals', she pointed out.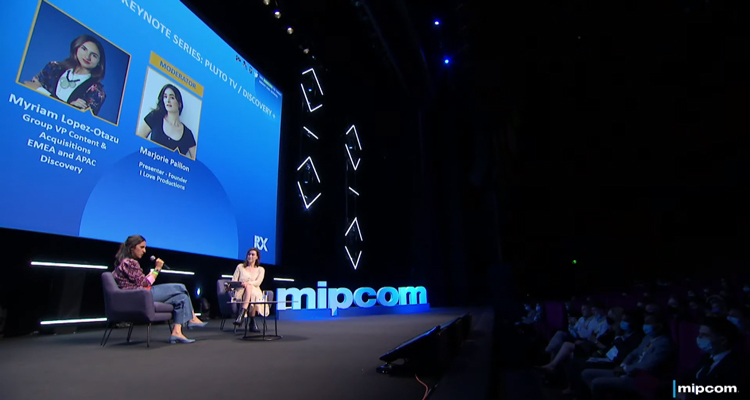 The executive highlighted that more than 50,000 hours of content can be accessed nowadays and, the idea of launching a platform, was based on capitalizing on the high audience levels of Discovery's linear networks around the world: 'In Latin America and in some European markets some of our brands have high audience levels, so why not capitalize on that on a platform that could well be a complement to our traditional TV content?', she questioned.
López-Otazu concluded by saying that discovery+ offers 'diverse content with high values of gender equality', such as cooking shows, reality shows, home remodeling, and more. 'One of our content strategies is to deliver relevant content to our audience and make it clear that we are a very diverse society', completed the executive.