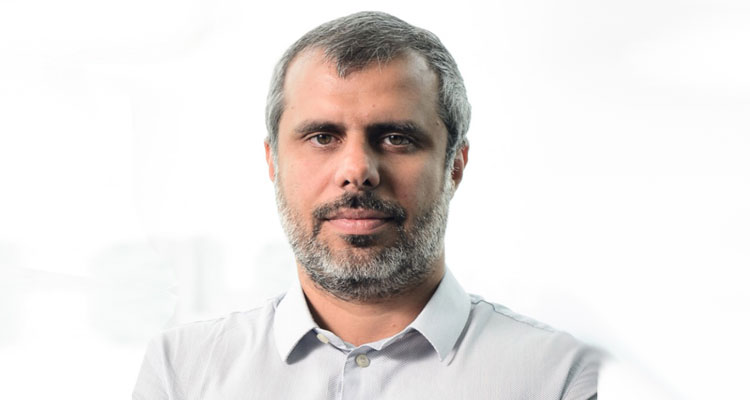 Erick Brêtas, Chief Digital Officer, Globo (Brazil) underlines the programming and expansion strategy of the Brazilian giant's media ecosystem, both nationally and internationally. He also announces 82 original projects that are in different stages, and that Globoplay will premiere 15-18 during 2021, 30% more than in 2020.
Brêtas highlights the good outcome and operability of Globo's digital assets, which already reach 100 million people in Brazil. Launched in 2015, Globoplay has grown strongly in the competitive Brazilian market, challenging Netflix and Amazon Prime Video.
'We have free content from our linear network, much of which is available under an AVOD subscription format, also premium content, with paid subscription access. We have been enlarging this latest catalog, growing by 150% in one year', stresses the executive.
Regarding content, he comments that Globoplay currently has 82 projects in different stages of development, of which it expects to premiere from 15 to 18 during 2021, thus surpassing last year's record of 13 original productions. 'We want to make a difference with the original Brazilian product, that we are the top producer in Brazil and Latin America', he adds.
The executive pondered the partnership models, andemphasizes the agreement with Disney + that included a subscription promotion of Globo and The Walt Disney CompanyOTT offering for a unique price. 'This alliance was a huge success. It's been five months in and it's still pretty strong in demand. This kind of partnerships represents our company's strategy: to simplify the access to the digital age'.
All the Women in the World and Unsoul, two of the most recent and important productions from Globo, which were premiered first on Globoplay
Recently, the OTT sealed key deals with global providers, such us the 400 hours of programming from eOne and ITV Studios. Brêtasbelieves the English-language content represents a 'very competitive war field'. And he added: 'It is difficult, but we have very important agreements with NBCUniversal, Disney, Sony, as well as independent producers and suppliers'.
Brazilian audience is very interested in drama, series and telenovelas, and that's why Globoplay is especially looking for this genre in the international market: 'In particular, we are looking for anhybrid drama, between telenovelas and series.This is, series of 25-40 episodes of all origins', summarizes Brêtas.
Finally, the executive focuses on the expansion of the OTT in the international market: 'We are targeting the Brazilian community abroad, offering familiar and dramatic content with the Globo label'.
'In the future, we see two processes: on one side, the growth of local OTTs, as the technology expands; and on the other, consolidation of global players, especially the ones in the second line. It is true that there is a lot of content available, so we need to revise the strategy periodically. These services are increasingly focusing on consumers', concludes Brêtas.