Jorge Rossi continues to promote his flagship series La Historia de los Mundiales that, since its launch in 2001 on Fox Sports, has reached Hispanic audiences all across the US and Latin America. The production, which adds an episode every four years, will be available remastered in 4K soon.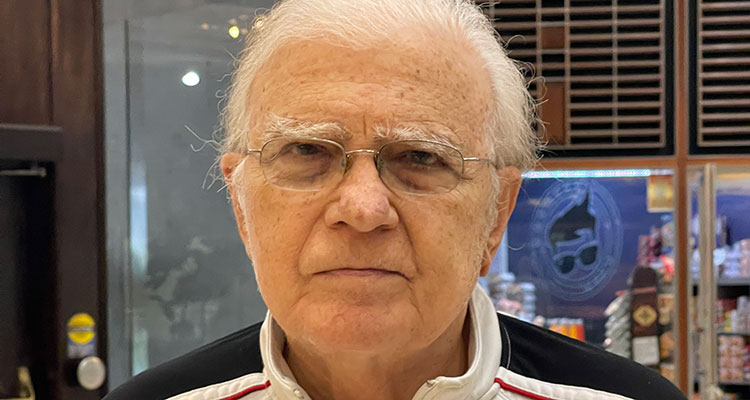 Jorge Rossi (83) is a veteran industry member since mid-1965, when he created La Historia de los Mundiales. Prensario inquired about how this program came about: 'Having lunch with my dear Tano Nozzi in a restaurant in Cannes, during a MIP, we bet on a theme from the 1966 England Footbal World Cup. We thought that surely some exhibitor in that market would have World Cup material, but none of the 1,200 had World Cup stories. This is how my idea of ​​producing a series on this topic was born'.
'Since its launch in 2001 on Fox Sports, it has been broadcast throughout the American continent, in addition to other free TV and cable channels mostly in Latin American countries; in 2018 it was broadcast on Somos platform. The series was distributed in Europe by Play-on, in Southeast Asia, through a contract with Universal Music (France), in Lebanon and other North African countries. At present, we have concentrated all sales efforts exclusively from our offices in Miami'.
JR Video International has produced and distributed this title, which is about to add a new episode next year when Qatar 2022 takes place. 'The series debuted with 30 episodes of 50′ each, and the corresponding ones were added over the years to the World Cups played, plus some specials requested by the clients', explained Rossi.
However, the company is in a current conflict with Amazon, who has been promoting his title without having rights to the show. Rossi explained that the company must first answer for the unauthorized use of the title for more than 15 years. 'Amazon invited its users to enter its platform but that content was not available; instead it offered a series of products from its inventory', he claimed.
And second, although the conflict is being settled in court, Rossi encouraged Amazon to insert the 57 episodes of La Historia de los Mundiales on its Prime platform, and marketing it in partnership between the two companies. 'Protected by its Intellectual Property rights certified in the USA, Mexico and Argentina, the series will increase with 1 extra episode every 4 years. It will be remastered to 4K in the coming months', he concluded.