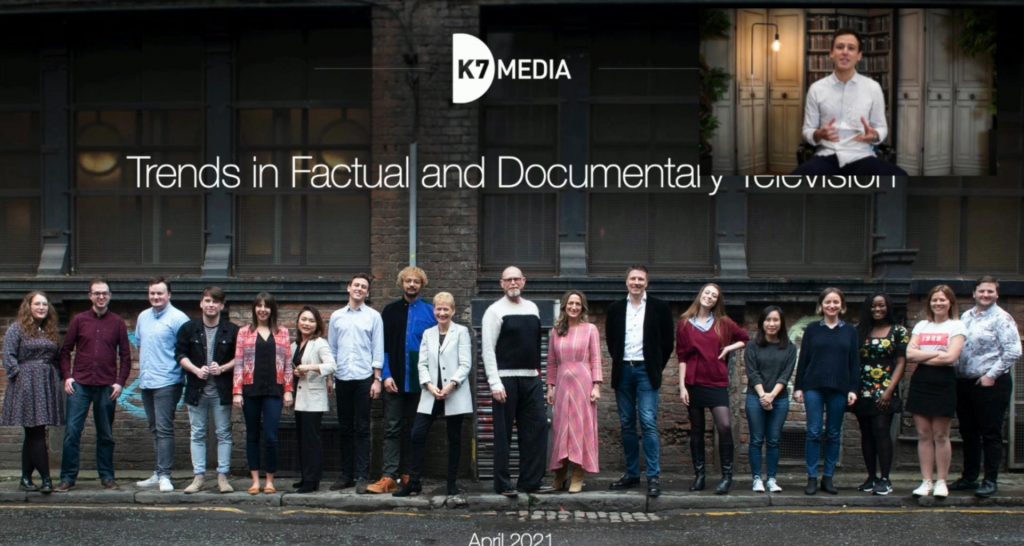 David Ciaramella, Communication Manager at K7 Media (UK), led the session focused on Factual & Documentary trends, where the thin of the consultancy highlighted that 'past 2020, factual and documentary content had a lot of relevance, and it continues to gain demand on digital platforms '.
Among the main trends that he highlighted, the issue of the pandemic and how it is handled in different aspects of life was positioned. For this, he offered images from London Zoo: An Extraordinary Year (ITV (UK) / eOne), or the factual Cape Town, Gang Town, Lockdown (NPO2 (Netherlands) / VPRO), which follows the onslaught of the pandemic in South Africa, as example of content that covers this topic.
He also highlighted the factual programming that includes celebrities and real life characters talking about their real lives, noting that they are generating a lot of interest in buyers and the audience: among them, he mentioned the special Oprah with Meghan and Harry (CBS (USA )), also Rocio, Tell the Truth to Stay Alive (Telecinco (Spain) / La Fábrica de la Tele), which presents Rocio Carrasco, after signing an agreement with Mediaset España to talk about her media life.
Following this trend, he mentioned three documentary series that exposed 'the other side of the coin' of media coverage of cases and personalities from popular culture. The first is her documentary Caroline Flack: Her Life and Death (Channel 4 and Curious Film), which follows the investigations that recreate the causes of the death of the British presenter; also Roman Kemp: Our Secret Emergency, which portrays the mental problems that the radio host had and how this almost led him to suicide a few years ago.