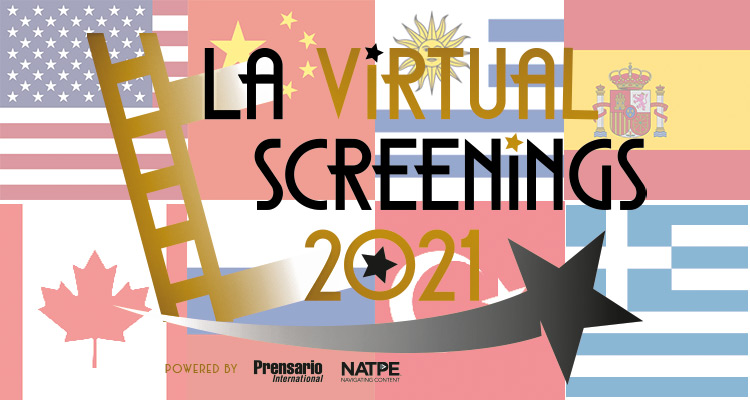 Prensario International interviewed a dozen of key buyers from around the world that have been doing more screenings at LAVS 2021, and asked them about their content researches. Drama, formats and documentaries lead the demand, but other genres such as kids or educational and inspirational also appeared on the buyers' needs.
YeşimSezdirmez, Deputy General Manager, Kanal 7 (Turkey), explained: 'It has always been amazing to be part of LAVS, enabling us to see and screen easily the latest and trendy contents from a wide array of genres created and distributed by internationally recognised players of the world market. As Kanal7, we have been looking for drama series both as ready-made and scripted format, and for non-scripted shows to enrich our programming. LAVS is a great platform contributing to attain this goal of ours'.
From Asia, Freya Cao, Head of Content Acquisition & Distribution at Huawen (China) is looking for factual content, drama, theater films, and pre-school animation. 'Drama (family, crime investigation, professions and business, etc.), and docs (wildlife, history) are on top at LAVS, while Culture & Humanity theme content is more and more popular in factual genre', she remarked.
Cecilia Presto, head of acquisitions, Canal 10 (Uruguay), added: 'Entertainment formats are a must for us: after having adapted MasterChef, Who Wants to be a Millionaire, Got Talent, The Money Drop, we are looking for the next prime time formats. We have also looked for drama series, mainly from Colombia, Mexico and Turkey. Many remakes are being launched, and we are interested in analyzing some of them, whose previous versions have worked well in our territory'.
About the Major content, the executive added: 'We believe there will be renewed seasons from old series, but not much new due to their focus on the streaming business. We have some titles from USA that worked well in our lineup, such us CSI and FBI (ViacomCBS) and The Mentalist (WarnerMedia), and we hope to watch more the following year. There are some Major's screenings in the next weeks, and we have good expectations'.
María Luz Zuchella, founder, StarDust (USA): 'Our focus is scripted content (movies, series, telenovelas) for US Hispanic and Latin America. We are looking for library content for AVOD deals, as well as some marquee family- friendly titles that audience and brands alike will love. About Kids, we are searching established brand-names and for new engaging content with broad fan-base and merchandising. We recently closed a six-figure deal on a kids' show'.
'We are also looking for sports, home renovation shows, and unique content that will make a difference on our client's screens.LAVS has been very useful to retake and consolidate existing relationships in addition to making new contacts', he concludes.
From Spain, Grey Juice Lab' Rocio Fernández, Content & Programming Manager, added: 'We are looking mainly for drama, from Argentina and USA. But I'm also surprised for the number of documentaries available at the market and in the platform in particular. Turkish content is on top, as well as series with women empowerment that are gaining space'.
Heather Lovegrove, program manager, YES TV (Canada), remarked: 'We are looking for English programs with English Voiceover (no subtitles). As a subset of this overarching requirement, we have a hybrid model of commercial entertainment (inspirational, spiritual, values, family-friendly drama/comedy/movies, documentaries, game shows) and long-form paid ministry programming.With the pandemic we tend to be looking for more light hearted programming but have noticed of late a tendency with dramas becoming considerably darker and not necessarily appropriate for younger audiences'.
Russian prodco Vesna Production's Katerina Kononova searched for TV-shows and dramas 'with real life stories'. She further explained: 'I believe dramas and documentaries on rise according to LAVS offerings. The trend is towards documentaries and dramas, short content (30-60min). Lots of Turkish and Latina American content'.
Lastly, Theano Kiriaki, Head of Fiction, Antenna TV(Greece), concluded: 'I'm interested in all the trends and especially in formats that can be adapted to Greek, including drama, comedies, rom–com and police/mystery/thriller.In this period, my priority are primetime comedies, as we believe there is a "gap" in our market for this genre. I want everything that is a "new proposal", combining original, innovative and competitive for our stellar slots'.