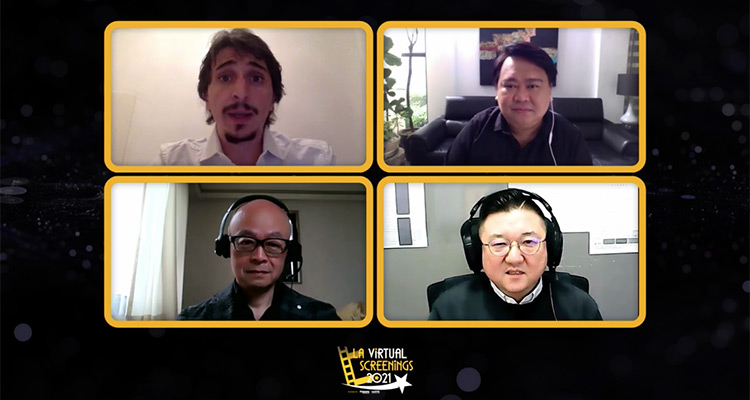 The fourth day of LAVS featured an amazing market: Asia Pacific. Key executives from TBS (Japan), ABS-CBN (The Philippines) and Something Special (South Korea) discussed about the new business strategies to gain new international partnerships, while they expand the APAC's content worldwide.
Led by Fabricio Ferrara, International Business Director at Prensario International, the conference was focused in these three strategic territories, which are widely opened to the international marketplace. Fresh narratives, key partnerships and new production strategies.
On behalf of the Philippines, Ruel Bayani, head of international production of ABS-CBN Corporation, described the country as 'diverse and vibrant'. He explained the group did not received the renovation of its free-to-air license, so it transformed into a fully digital operation obligating the management to rethink the full strategy: 'We currently have an aggressive strategy, selling our large catalog of Filipino programming. We are one of the largest content providers of this type in the region and worldwide. At the same time, we are supporting producers and creators to develop content in the country, and work on their distribution', he added.
'The moment we are going through has taught us new business models with our regional neighbors, to carry out co-productions and projects that we have in the pipeline. We are experiencing diversification in terms of business and in terms of production genres', he completed.
Hirosuke Usui, senior expert, media business dept, media strategy & planning office at Tokyo Broadcasting System Television Inc., represented one of the leading companies in Japan with 27 affiliated TV Stations companies in the country. He expressed the strategy: 'We are opening towards our neighbor countries in terms of co-production models. This strategy has made us reorganizing the content that we have and that we will produce, creating more exportable titles'-
One of TBS most recent alliances was with Zee Entertainment (India) to co-produce formats and develop factual documentaries for India and Japan, as well as worldwide. The partners will develop programming together series such as their first joint effort, The Spiceman Trails: Asia, a culinary travelogue that explores the historic spice routes of the East. Usui also announced another co-production agreement with Turkey, which is already underway.
Jin Woo Hwang, President / Executive Producer at Something Special (South Korea), a media executive with great experience in the global business, commented that he is currently representing more than 20 Korean creators and producers. 'In addition to formats, K-dramas, and content around K-pop culture, South Korea is developing and investing in film stories and promoting these in global markets'.
Regarding alliances and sales, he mentioned that he has successfully sold formats to distributors in Europe and the USA, which are developing local adaptations.
'We are opened to the acquisition of Latin drama formats, which will be adapted for the Korean and regional markets such as super-series or daily-soup-opera-series. We are taking this strategy because Latin stories and soap operas have had an impact on the Korean market', he concluded.
The full panel is available on VS Next: https://virtualscreenings.com/VS-LA/vs-next/panel-8/