The great players of the industry gathered at MIPCOM 2021, where streamers and content were kings. On the first day of conferences, during the Women in Leadership session, Lucy Smith, Director of MIPCOM & MIPTV, referred to the future of content, ensuring that it will be 'diverse and digital'.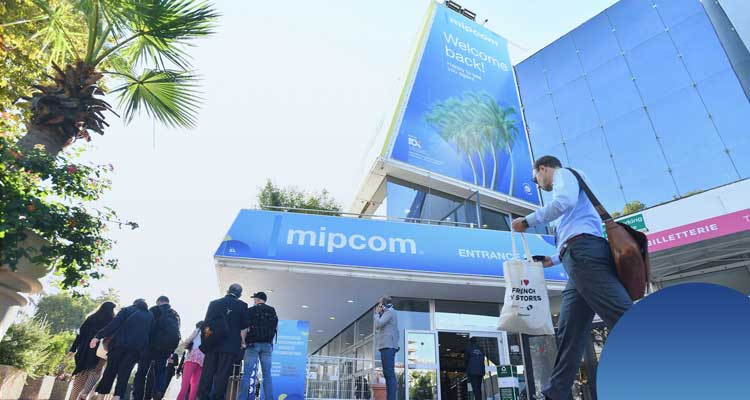 During the first day, Alex Mahon (Channel 4), Bibiane Godfroid (Newen Studios) and Bouchra Rejani (WeMake), referred to this transformation within the industry, which in addition to leading to more alliances and a more digital presence, agreed on that companies should reflect greater diversity. 'Our stories have to reflect diversity, and i think we are giving visibility to female narratives, disruptive voices, and the themes of today's dissent', expressed Godfroid.
Along the same lines, Virginia Mouseler, CEO of The Wit, highlighted in her Fresh TV Fiction session content where 'women are at the center of the narrative': 'In this opportunity, the selection had as its thematic axis «women against domination»'.
Meanwhile, on the massification of the OTT as a business model, Pluto TV, Viaplay, Paramount +, and Discovery +, offered their impressions of the industry and the segment they lead. Oliver Jollet, SVP & General Manager, Pluto TV International, referred to the reach of the platform, which already capitalizes more than 52 million users in the 25 countries where it is located: 'Our strategy is to reach very specific markets where it seems that it is more complicated for large platforms, and once there, establish alliances with local providers and offer content in the same language and with the same identity '. The executive also announced a distribution agreement for several BCC titles on three channels within the service, which will be dedicated to the British broadcaster.
While Myriam López-Otazu, Group VP content & acquisitions EMEA and APAC, Discovery, said: 'Our platform stands out for being the destination of the most relevant content of lifestyle, sports, and documentary, as well as the most important franchises of our linear signals'.
While Douglas Craig (ViacomCBS) referred to the expansion of Paramount + in and the simultaneous launch of the duo with Sky Showtime: 'We see Europe through the lens of Paramount +, so to climb in specific regions we partnered Sky to reach 20 small territories. It is a strategy that we decided to implement in order to reach specific regions, where Sky Showtime is an established player '.
And Filippa Wallestam (NENT), remarked that Viaplay is adding 12 million clients by end 2025 with new territories being launched like Poland, and five more to come in the next months: UK, Germany, The Netherlands, Austria and Switzerland. 'Viaplay is NENT Group's most ambitious offering in many years, which will have original content from each of these territories, but will also have exclusive alliances with sports coverage from all over Europe ', she underlined.