Pinterest has more than 80 million users in Latin America who, according to comScore data from December 2020, have entered the platform each month with Brazil, Mexico and Argentina as the leading markets, and Colombia and Chile as the emerging ones. The company has increased its alliances with local creators and promotes the content monetization with new tools.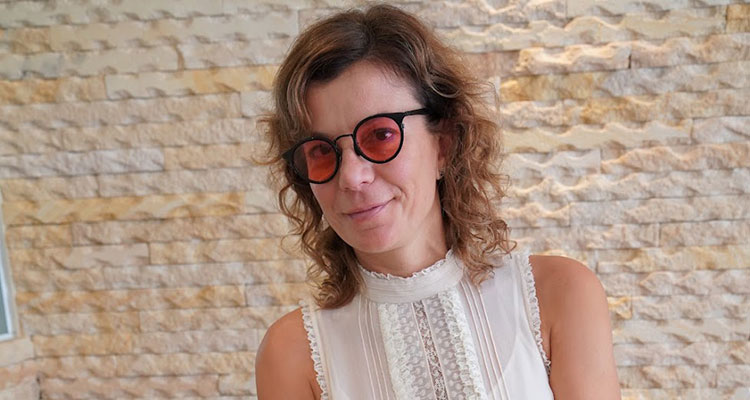 'Since the opening in 2014 of our regional office in São Paulo (Brazil) we have been working with local brands and creators with the aim of making the product as optimized and relevant as possible for our users located from Mexico to Argentina, Peru or Chile', starts Fernanda Cerávolo, responsible for creators and content of Pinterest for Latin America.
'We have creators like CUKit!, Jimena Aguilar, El Gordo Cocina, Matías Chavero, Isabel Vermal, aletjandra or Vero Palazzo, among others, who create content in different formats and reach a global audience of more than 450 million users who come to Pinterest every month looking for ideas to improve their daily lives, and looking to connect with creators like them to be inspired', she adds.
Last June, Pinterest announced the opening of another office in Mexico City, the first Spanish-speaking in Latin America, and where it is building its first engineering hub in the region, and staff from the sales team. 'It is a moment of expansion and part of this growth is the launch of new tools and formats', remarks the executive.
Cerávolo highlights Idea Pins, a format that helps creators to express their creativity in a more dynamic way, by capturing video, multiple images, descriptions or listings. 'Whether it's for a makeup tutorial or a list of the places you can't miss in Buenos Aires, this new format encourages users to go from inspiration to action in a more direct way. Also, for creators, a few months ago we announced the launch of our "Creator Code of Conduct", a policy that seeks to reduce negativity and build an even more positive and enriching experience. The creators must accept these terms before publishing a Pin', completes Cerávolo.
The executive also comments that in Argentina and in the Spanish-speaking Latin America, Pinterest associated with AMC Networks' El Gourmet, in a contest that sought out talents throughout the region, who had to put their creativity to the test using the Idea Pins: 'The winners had their own episodes in the program Sabores de Latinoamérica, broadcast by that channel', she says.
In Brazil, the company works with UOL on an original content project on the platform, and has several local creators who have worked on new content, from recipes to recommendations for getaways for destinations last winter. 'We aim to inspiring both, users and their readers', she highlights.
Pinterest works with 'all kinds' of creators, from individual creators, experts in their craft and even with companies and traditional media such as television channels:' Anyone with a company account can automatically start creating content, and this includes too, of course, traditional creators such as producers, publishers and TV channels. Some good examples are Globo, Tastemade, Caracol Televisión or CNN.
'All content that comes from creators is original and we are increasingly promoting the creation of more and more native content through our tools. Our strategy is to continue strengthening our relationship with the main content creators in the region, be they individual creators, publishers and large publishing groups, television channels or production companies', she underlines.
'We feel that we are in an initial phase in Latin America and that is why we want to continue growing and scaling our tools in the region. We recently launched that each user can choose the skin tone when he searches, to feel better represented, or that he can choose his pronoun. Diversity is very important to us and we will continue to work to make Pinterest a more inclusive place', she indicates.
Cerávolo exemplifies: 'In Argentina we see good traction in company profiles. Discovering brands and products is an inherent and particular characteristic of Pinterest, and among our plans in the region it is continuing to make our shopping functionalities more sophisticated. For example, we just launched in Brazil and Mexico a set of tools that allow users in these countries to shop directly from Pins, boards, and search for any inspiring scene they find'.
'We have also launched a verified sellers' program with retailers, who have a special blue check mark on their profile and will benefit from increased visibility. These tools will also be launched in the rest of the region in the future. On the other hand, we are in the content monetization stage, and in this area, we have already launched the Ads functionality in Brazil and Mexico. The launch in Argentina is in the near future since it is the third market in the region', concludes Cerávolo.