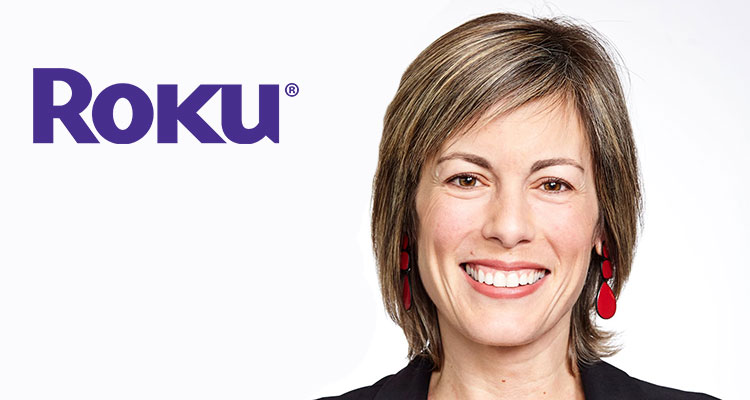 Roku set a mark last year,having surpassed the 50 million-barrier of active accounts and 57.8 billion hours of streaming. The company continues to expand its presence in the world and Latin America: it waslaunched in Mexico in 2015, and in 2017 it expanded to Argentina, Colombia, Chile, Peru, Costa Rica, El Salvador, Guatemala, Honduras, Nicaragua and Panama. Last year, it came to Brazil. In total, it has a presence in 12 markets throughout the region.
Adriana Naves, content director for this region, assures that part of the success is thatuserscan find of Roku's interface the most complete map of streamers, 'which is the heart' of its offering. She further explains that it doesn't aim to compete with traditional operators: 'We are neutral, we do not compete with OTTs or traditional TV operators, we include them all in order to bring the best consumer experience. We added 14 million accounts from all its operations, and Latin America, where we have had presence since 2015, had a lot to do with it. We are the leading platform in number of hours viewed, according to Kantar'.
A recent report by Roku,indicates that almost a third of households in the USA have left connected TVs in 2020, and according to eMarketer, by the end of 2024, less than half of those households will be subscribed to a traditional pay TV service. 'We accept all platforms and business models that want to reach users directly, under the three business models: AVOD, SVOD and TVOD', comments Naves.
Roku offers the three main OTTs: Netflix, Amazon Prime and Disney +, but also HBO Go, Apple TV +,Pluto TV, Tubi, VIX, DirecTV, Claro Video and local players like Globoplay / TelecineyLooke (Brazil), Blim TV, CinepolisKlic! and Butaca.tv (Mexico), Zapping TV (Chile), the children's BabyFirst TV, HappyKidsyPlaykids, in addition toSpotify and Deezer music apps, and free television stations such as TV Azteca and Multimedios (Mexico), among many others.
There are four Roku devices in Latin America: Roku Express, designed to integrate when connected to the TV; Roku Premiere, which makes HD, 4K Ultra HD or 4K HDR content available at an affordable price; Roku StreamingStick +, a powerful, portable, and long-range wireless experience; and RokuStreambar, a new 2-in-1 concept that combines 4K with cinematic sound with Dolby Audio.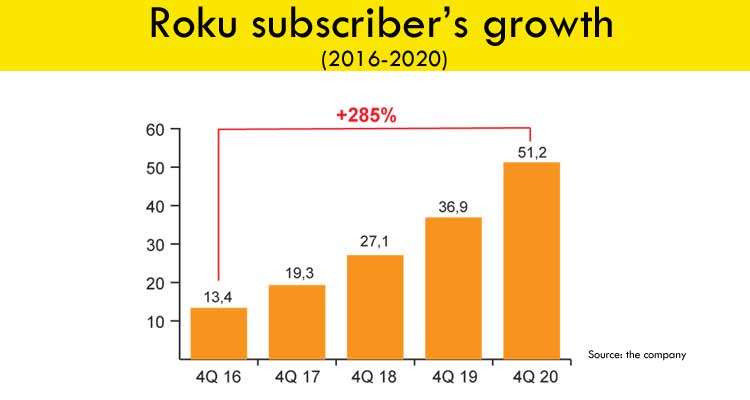 The company also works with SmarTVsmanufacturers, and it has added seven new ones in Mexico and one in Brazil. Last year, one in three Smart TVs sold in the USA were Roku TVs, positioning the service as # 1 in North America. 'Our business is focused on distributing content, not producing it',remarks Naves.
A few months ago, the company announced more details about its recent alliance with consultant firm Nielsen, where Roku applies advancing dynamic ad insertion on linear TV devices.And regarding content, Roku continues adding more exclusive programming on its dedicated channel, among the highlights Cypher, which was released past March 19 in the USA and Canada. Recently the company said that The Roku Channel grew nearly twice as fast its overall platform, reached an estimated 69 million people.