As every year, The Wit starred one of the top conferences during MIPCOM, in this case with the classic Fresh TV Formats session, headed by its CEO, Virginia Mouseler, who confirmed the good moment of Asian creations, the new digital entertainment formats from big streamers and the selection of most adapted titles worldwide.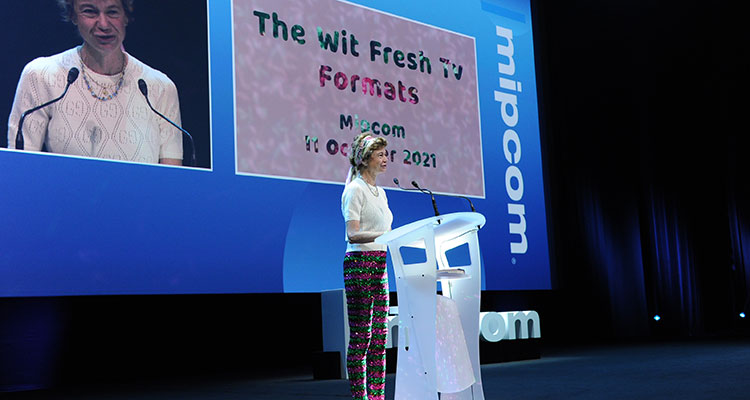 Analyzing the last six months of the global format business, consultancy firm head revealed its selection of the «freshest» formats on the market, while she described the content market today as 'promising', and was enthusiastic about the return of live events. One of the big news Mouseler brought to Cannes is the new tool The Wip Top Format, which ranks the most exported titles in real time.
In that sense, she highlighted that the five most adapted formats of the last six months were: I Can See Your Voice (CJ ENM), The King of Masked Singer (MBC Global Media), Love Island (ITV Studios Entertainment), Family Feud (Fremantle), LOL: Last One Laughing (Amazon Prime Video Entertainment).
'Three out of five have come from South Korea (2) and from a big global streamer (1), the two latest trends we noticed', she indicated. Regarding new projects, the five most adapted in history are Love IRL (M & Formats), MasterChef (Banijay Rights), I Can See Your Voice (CJ ENM), Lego Masters (Banijay Rights) and Space Invaders (FRED Media).
In addition, The Wit disclosed which are the countries that export more formats in the world: UK, USA, Netherlands, South Korea and Israel. On the other hand, those countries and players with more exportable IPs are Germany, all the streamers, Russia, Spain, and UK. By distributors, the list is headed by Banijay, Fremantle, All3Media, ITV Studios and Warner Bros. ITVP.
Among the new formats, she concluded saying the big trend is over dating shows, where she highlighted The Love Trap and Date or Drop both distributed by All3media.