MIPCOM 2021 reaches its last day, where it highlighted the strong participation of representatives from all over the world, who needed to return to physical businesses. During the event, deal and important content sales stood out, where companies such as Beta Film, Bossanova, Insight TV, France Tv, among others, stood out.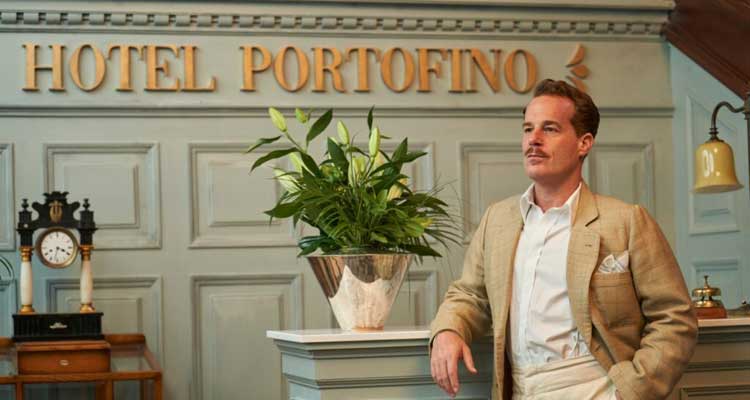 Among the most prominent agreements the global channel and provider based in Amsterdam, Insight TV channel partners with China Media Group for 2022 Winter Olympics documentary series. Arun Maljaars, Insight TV's Vice President of Content and Channels, commented that the company is currently filming the series across all athletes 'home locations in Mexico, China, UK, USA, Russia, among others.
Furthermore, Bossanova, the London-based creation company, announced a multi territory deal for CBS Reality (AMC Networks International) and ViacomCBS Networks International for ten series of Motorway Patrol. The deal was brokered by Tatjana Kostovski, who joined the BossaNova's sales team earlier this summer as senior sales manager for CEE, Iberia, Asia, Latin America and MENA and Alina Florea, VP of Acquisitions and Content Partnerships at AMCNI UK.
Also, France TV Distribution announced new sales for several best-selling series from its drama catalog in Europe, Latin America and Asia, with companies such as Walt Disney Company in Portugal, RTVE (Spain); NBCUniversal International Networks & DTC for Calle 13 in Spain; also Filmin in Spain; Mediaset Italy; RaiCom; WarnerMedia Latam; Sony Pictures Television for AXN Channel; and Olympustal.
At the same time, Filmrise has signed an exclusive deal with Fuji Television Network, through its distribution arm Fuji Creative Corporation, to bring domestic and international audiences the hit Japanese culinary cook-off series Iron Chef, where New York-based company has secured all SVOD and AVOD rights and will also present the series on its FilmRise Streaming Network.
In Italy, Studiocanal has agreed to a deal for 255 episodes of Spanish daily drama Dos Vidas (Two Lives) to RTI Mediaset in this territory. Beatriz Campos, senior vice-president global sales and production financing at Studiocanal, said: 'RTI Mediaset has a strong record of positioning this type of content successfully on their channels and we are glad our series has found a premium home'.
While Germany's company Beta Film inked a raft of pre-sales for its period upstairs / downstairs drama series, Hotel Portofino with Dutch national broadcaster NPO, who has picked up the series, as well as DR for Denmark, SVT for Sweden, NRK for Norway, YLE for Finland and SYN for Iceland.
In addition, Independent distributor All3Media International agreed to a deal for the format adaptation of Snackmasters, which is being produced by Belgian independent producer Lecter Media.
And CBC and Radio-Canada Distribution acquired live-action comedy Do Not Enter!, based on the bestselling books; About Sex, a live-action entertaining series that educates teenagers about positive, respectful and healthy sexuality; pre-school animation Glowbies, which launched on CBC Gem and CBC Kids; fantasy animation Amos The Mask Hunter, which was acquired by Norway's NRK; Marika Season 4, a live-action kids series that was recently sold to Globo in Brazil and TV CAT in Spain; Gary's Magic Fort, a show that focuses on learning about emotions; and Moose, a book-based holiday special.