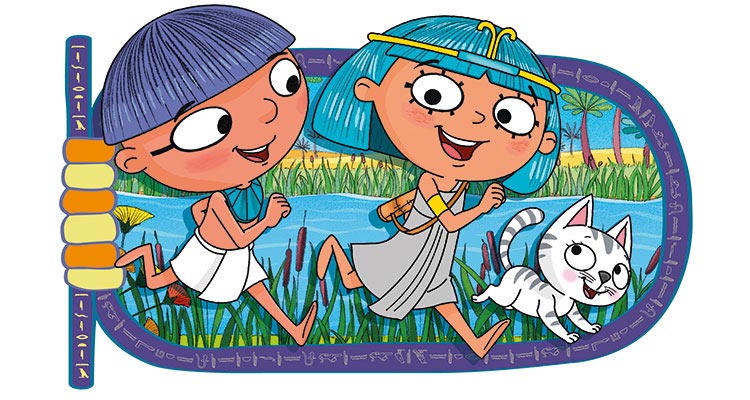 Italian PubcasterRai has set April 17thfor the worldwide premiere of Nefertine on RaiPlay. After that, the first 26 episodes will be also broadcast on the preschool Italian channel Rai Yoyo starting from May 10th. This international co-production is distributed worldwide by Cyber ​​Group Studios.
A brave and curious 8-year-old girl is the protagonist of the series Nefertine on the Nile sets in Ancient Egypt. 52 11-minute episodes produced by Graphilm Entertainment (Italy), Wahoo! (Belgium) and Cyber Group Studios (France) in collaboration with RaiRagazzi. It counted with the support of Creative Europe, CNC (France), MIC Ministry of Culture (Italy) and Lazio Region.The show will be broadcast on Rai Yoyo from Monday to Friday at 8:15am and every day at 3:05pm.
Nefertine is the daughter of the Pharaoh's scribe. She has a unique ability for that time: she can read and write! This is why she aspires to become the first scribe-reporter in the history of Egypt. To exercise this talent, Nefertine records all the events in her papyrus-diary. Going into adventure like a real journalist, the reckless Nefertina easily gets into trouble. Fortunately, her trusted friends are always ready to help her.