The SVOD streaming service START is not only a leader in growth among all OTT platforms in the CIS in 2019 and 2020, but also a leader in creating premium content to travel worldwide outside the CIS world. PRENSARIO interviews it CEO, Julia Mindubaeva, who describe the service and the top contents available in the platform.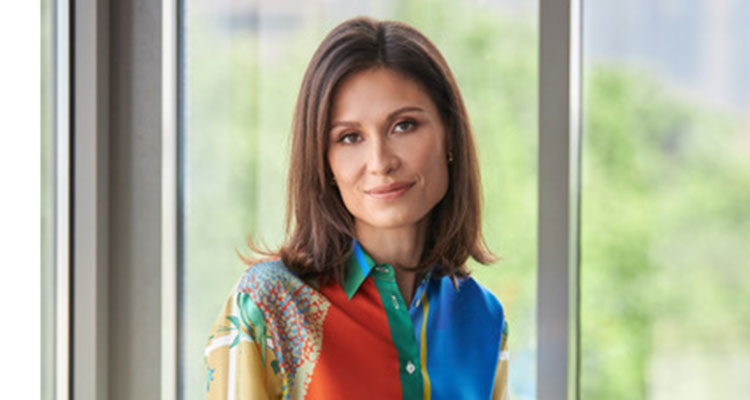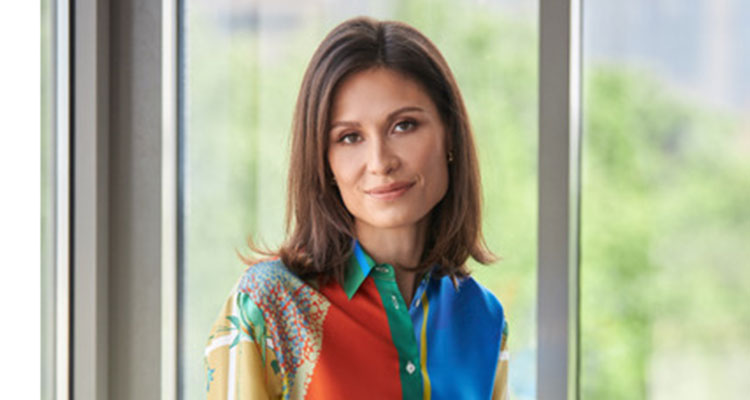 The Russian OTT market is one of the fastest-growing in the world: it grew 66% in 2020 to reach a value of USD 387 million. SVOD is the key business model: by 2025 OTT market volume will exceed USD 1,2 billion. User payment revenue will account for 92% of the revenue. Compound annual growth rate (CAGR) in the next 5 years will be 29% (TMT Consulting).
START is a good referent of this great moment of Russian digital ecosystem. The service is currently accessible to Russian-speaking audiences all over the world, and 40% of its subscribers are outside the country. It original content is in demand abroad, including the original premium sci-fi hit Better Than Us, which after its premiere on the platform, it has become the first Russian project to secure Netflix Original status.
'Drama series Russian Affairs has been sold to Amazon Prime and the UK specialty streamer Walter Presents, and the dramedy 257 Reasons to Live, a Cannesseries Best Performance winner, will be shown on Germany's Sony Channel this October with full dubbing, thanks to a deal with Beta Film', explains Julia Mindubaeva, CEO.
Many other Originals are currently being sold as formats for local adaptation abroad and we are now in negotiations with key international partners for nearly half of our original projects. 'Our main focus now is the platform international expansion. We know that our content is in demand on international markets, and now we want to make our entire streaming service just as popular. We believe that we have every chance of success and localized START services will begin to launch in CEE this year', she points out.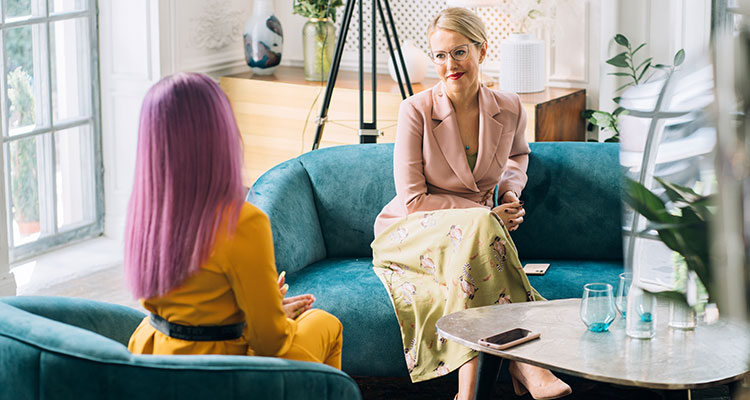 The operation was founded in 2017 by the producers and owners of Yellow, Black and White, one of the leading independent studios in the CIS. The prodco is behind top-rated TV hits and box-office successes such as Son of a Rich, the highest grossing Russian film of all time, with only Avatar grossing more (3.6 billion Russian rubles) at the Russian box office. And it is also Disney's only co-production partner in the CIS.
Back in 2014 the founders, having noted the OTT market growth and lack of high quality digital-first content in Russia, originally conceived the streaming service as a leading platform for production and direct-to-consumer distribution of our premium original content.
Mindubaeva continues: 'We created the first streaming-only premium series in the CIS, Russian Affairs/Gold Diggers. Along with a few other players who later started producing original content, we triggered a boom in the SVOD market in Russia in 2018-2019 so subscription had become the main business model in the market. In 2020 compared with 2019, revenue from subscriptions rose by 87% and increased its share of all user payments from 79% to 84%'.
Now the service forms part of the START company, which also includes its production arm, START studio, the distribution company All Media, and talent agencies STARTALENT and START ADS. The group also plan to launch our own paid TV channels early next year.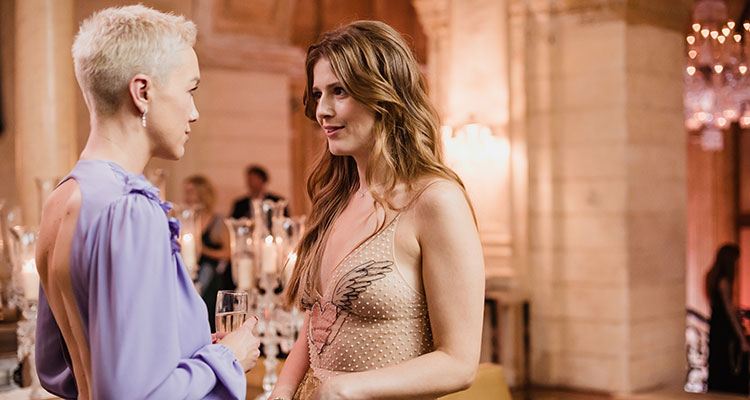 Following with START Originals there is a wide range of content representing different types and genres: 'Over the past four years, we have produced and premiered more than 50 in-house projects, including the series Russian Affairs/Gold Diggers, Better Than Us, Addicted, The Vampires of Midland, Mediator, Passengers, Container, Offside, The Counted, 257 Reasons to Live, A Good Man, and Sherlock: The Russian Chronicles, and films Hotel Belgrade, TEXT by Klim Shipenko, and more', describes the executive.
One of our recent premieres, Container, has become the most successful launch in the START's history during its first weekends in CIS. Only continuation of famous franchises have done better, specifically the third season of The Addicted and the third season Russian Affairs/Gold Diggers, which were released in 2021. Container was included in the official selection for MIPDrama 2021 and was also screened at the Série Series festival.
'2020-2021 also saw the international expansion of our originals. The Russian Affairs/Gold Diggers brand was purchased by Walter Presents (Channel 4) and Stan for broadcast in the UK, Australia and New Zealand, and by the media company CJ EM for broadcast in South Korea. After Sherlock: The Russian Chronicles premiered on START, the broadcast rights were acquired by Japan's AXN Mystery Channel, and the series has been represented by major international distributor ZDF Enterprises since May this year. The company has already sold the rights to the series in a number of countries, including France, where it was broadcast in September by key industry players: the streaming service Salto and channel M6', adds Mindubaeva.
Last month, START reached a deal that saw Hope become the first Russian series to be included in the catalog of the major Dutch distributor Endeavor Content. The company now has over 80 projects in different stages of production: Karamora, created by Russian superstar actor, director and producer Danila Kozlovskiy and his production company DK Entertainment and to premier by early 2022; teenage and younger series Alisa, about growing up; Bow, the story of a violinist who is forced to become a dealer, among others.
'We will be showing our super-successful franchises, The Vampires of Midland S2, the spin-off of Russian Affairs/Gold Diggers and Container S2. We have a special film section that includes top premieres, such as upcoming December, a film from director Klim Shipenko, who is now on the International Space Station shooting the first movie in spaceThe Challenge, co-produced by START'.
About the Russian market, Mindubaeva describes: 'The domestic market is not prepared for huge online premieres yet, so the films are presented exclusively on our platform after its cinema distribution. In light of our international expansion, we also have plans to produce more original content in local markets and are interested in co-production projects in Central and Eastern Europe, Latin America and Spain'.
START has been seeing huge interest from global players in the Russian and CIS markets over the last two years. In 2020, a localized Netflix service was launched, a more active Apple TV+ presence is anticipated and Disney+ and HBO Max are also eyeing the market.
The growth in the SVOD market seen in 2018–2019 was specifically tied to the production of original content, particularly original series, and this is no accident. I think it's important to note that in Russia, when it comes to the box office, local content does just as well or even better than that released by the majors. Son of a Rich is the highest grossing Russian film of all time, with only Avatar grossing more (3.6 billion Russian rubles) at the Russian box office. If you look at the ratings for streaming services, we see a similar trend with TV content.