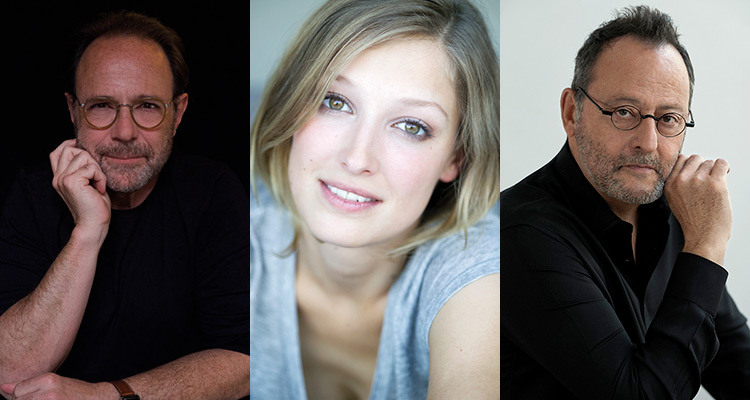 STUDIOCANAL, European leader in production, distribution and international sales of television series and feature films, CANAL + Group and STARZPLAY announced the start of production of All Those Things We Never Said (all those things that We Never Said), a comedy-drama series based on Marc Levy's best-seller.
Written by Marc Levy, who will also act as showrunner, and Miguel Courtois (El Lobo, GAL, Operation E) who will direct, the 10 x 30 'French drama is a bittersweet comedy with a lot of soul. An ironically funny father-daughter adventure story about a second chance and a first love. Based on two timelines and set in the beautiful European cities of Paris, Bruges, Berlin and Madrid, this original and ambitious series is a unique family comedy with a touch of fantasy.
Produced by Levy, Susanna Lea, Alain Pancraziand Jean-Baptiste Frey for TCC, Anna Marsh and Françoise Guyonnet for STUDIOCANAL, All Those Things We Never Said starring Jean Reno, Alexandra Maria Lara, Alex Brendemühl and Ben. Levy, author of 22 novels, has been translated and published in 49 languages. With more than 50 million copies sold, he is the most widely read living French author today. In China alone, more than 2.5 million copies of his books have been sold.
During the 2020 quarantine, the two most widely read French novelists by Americans were Albert Camus and Marc Levy. All Those Things We Never Said will be STARZPLAY's first French co-production released in the UK and Ireland; Germany and German-speaking Europe, including Switzerland, Austria and Luxembourg; in addition to Belgium, Holland, Spain, Italy and Latin America including Brazil; along with second run distribution in France. The CANAL + Group presence covered in the agreement includes France and Francophone territories, Poland, Czech Republic, Slovakia, Romania, Hungary, Francophone Africa, Myanmar and Vietnam.