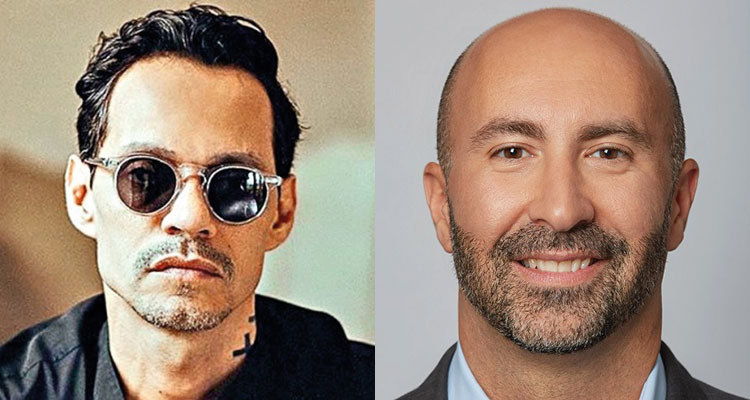 ViacomCBS International Studios (VIS) and Magnus Studios announced at Digital MIPTV the brand-new production, Liked, while they revealed the trailer of Gloria quiere saberlo todo, the production confirmed last October 2020.
TV singer and producer Marc Anthony spoke with JC Acosta, president of ViacomCBS International Studios & Networks Americas, during Keynote Behind the Curtain— A Conversation with Marc Anthony during Digital MIPTV. The executives confirmed a new co-development project, Liked, and presented the trailer for the VIS and Magnus Studios production announced in late 2020: Gloria quiere saberlo todo.
'Our partnership is a reaffirmation of our studio's commitment to telling unique and compelling stories that resonate with audiences around the world. We couldn't be more excited to announce the production of Liked and give all fans the chance to take a look at what's coming with the Gloria Wants to Know Everything trailer', said Acosta. 'We are very excited, it is an honor to have the opportunity to work with ViacomCBS International Studios on these projects that mean a lot to us and to be able to share with the world stories that bring out our culture', added Anthony.
Liked is a comedy about a millennial obsessed with adding the most likes among her followers in each of her posts on social networks. She even, on occasion, goes so far as to publish lies about herself to gain fame, not knowing that when she tries to tell the truth, it will be too late. The series is written and directed by the renowned and award-winning director Gabriela Tagliavini.
Gloria quiere saberlo todo is an animated children's series developed and produced by VIS, Magnus Studios, Juan José Campanella's Mundoloco Animation Studios, and Laguno Media Inc. It tells the story of an eight-year-old alpaca who lives in a big city. Her adventure begins when she spends a vacation at the home of her grandmother who lives in the small town of Lanugo, a living expression of the wealth of Latin America, where there is much to learn. There, Gloria will meet not only a wonderful world to explore, but also great friends with whom she will face new challenges. Gloria will learn where she comes from and the different things that make her who she is, coming out with more confidence and understanding that she is part of something much bigger and more magical.
These productions are the first projects to be announced as part of the exclusivity agreement (First Look Deal) recently signed for the development, creation and production of digital video content, film and television production and the creation of original music.